AndMunch is a start-up business and anyone involved with or aware of start-ups know how crucial the team is to our success.
While everyone has defined roles, much of working within a start-up requires our team members to pull up their sleeves, and cover odd jobs here and there to keep operations running. Sure, Paul may be our Creative Assistant, but that doesn't mean you won't see him down on-site, helping with the set-up for an event. 
That is why we feel so honoured to have grown this amazing team over the past few months. Everyone has a distinct set of interests and experiences that fed into what we do day-to-day. Being able to bounce off such a varied and knowledgeable set of skills is a true advantage to keeping AndMunch a fresh, current and ever-evolving platform.
Can you tell we just love our team? Let me give you the whose who…
Meet the Team 
Vanessa (she/her)
Company Director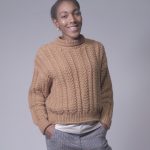 Vanessa founded the company whilst studying at University. As Director she ultimately creates the vision for the company and brings everything together to keep us. She is passionate about creating memorable experiences & championing small businesses and loves bringing all the elements of events together to create something meaningful.
Being a Director of a growing startup means there isn't just one hat to wear. Vanessa could be in meetings with exciting new clients, in the middle of a field setting up an event or behind the screen strategising the next steps of our journey.
Lauren (she/her)
Admin Assistant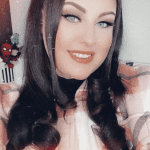 As the AndMunch Admin Assistant, Lauren's main responsibilities include monitoring the team hours & expenses, managing our databases and covering day-to-day admin duties.
Lauren's perfect evening would either be a movie night or heading to a stand-up comedy set. As a huge cooking fanatic Lauren loves to try out new recipes in her spare time and is a rather talented cake decorator… maybe a future AndMunch caterer in the making! 
Paul (he/him)
Creative Assistant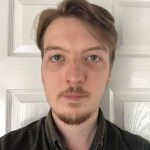 As a recent film production graduate, we feel incredibly lucky to have Paul on our team as a Creative Assistant. In this role Paul is responsible for all things photography and videography. Since starting with us Paul has documented some of our large-scale events. He's also organised shoots with our caterers to get up-to-date imagery – something which is really useful for us and a great wee bonus for our caterers. Check out a few shots from him below! 
Paul would tell you himself that he's obsessed with world cinema and 1990s TV shows. When he's not binge-watching these he likes to take architectural photography – if it's boxy and made out of concrete you'll find him there!
Shawn (he/him) 
Event Assistant 
We couldn't have really found a better person for Event Assistant than Shawn. As an Events Management graduate, he's fully equipped and ready to assist Vanessa with everything event operations. In slightly more detail, Shawn works with clients and customers to find the perfect catering match for their event. He then facilitates the event and brings it to life in the best way possible.
Shawn is a fun-loving, live music enthusiast. He's incredibly excited about being able to get back to real-life gigs and festivals! In honesty the whole team is, but Shawn in particular. Keep an eye out for him at literally anything music-related happening around Glasgow. 
So that's our team in a nutshell! As an expanding company, we are always on the lookout for new talent to join our company. Keep an eye out on our socials for any future openings!