At the start of July the AndMunch team got back out there, doing what we do best with one of our first large-scale events in over 18 months. 
Oh was it good to be back!
We had the joy of organising & delivering the public catering at the Scottish Open, hosted by the European Tour at the stunning Renaissance Club in North Berwick.
–
The Scottish Open was confirmed as a gateway test event by the UK government. At the top of our priorities was ensuring that we implemented the best methods to manage the audience of 4,000. This was key in keeping staff and event attendees safe, improving the customer experience and making sure we delivered an excellent event.
To facilitate this, we partnered up with NoQ (an innovative mobile ordering app) to help deliver this large-scale event.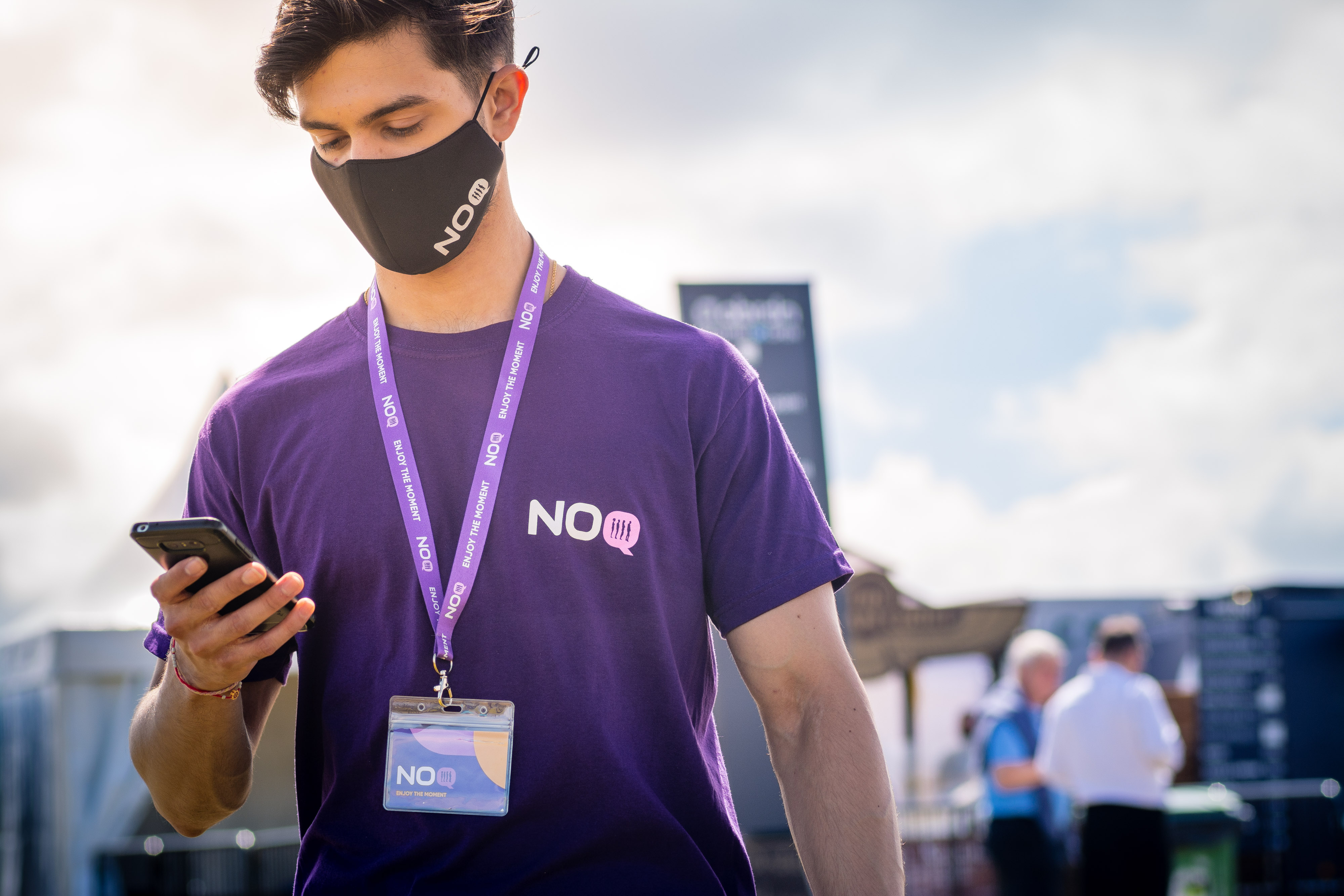 What is NOQ and how does it work?
NoQ is an app-based ordering and system which allows event attendees to order food straight from their phones.
To do this customers scanned a QR code, which were displayed throughout the event. This brought up all the food offerings available at the event. Customers scrolled through all of the vendors, checked out their menus and placed their orders.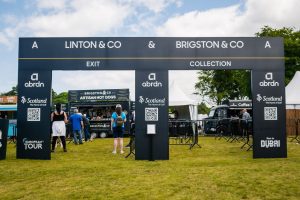 At check-out customers were given an approximate prep time and once the food was ready, they received a notification to collect their food. Pretty simple right!
This is what Param Kanabar, the founder of NoQ, thought about the implementation of NoQ at The Open: 
"The response to the app has been really successful. Customers understand the need for technologies like NoQ, and many have commented on how the platform is intuitive and easy to use"
Why did we choose to partner with NoQ to help deliver an AndMunch event?
Naturally, we partnered with NoQ to improve safety at The Scottish Open. We were conscious of the need to minimise queues & people gathering in groups. An app-based ordering system instantly provided a solution to this. Customers could view all food offerings and place an order remotely. Forgoing any need to be amongst a crowd of other hungry attendees. 
In addition to this essential safety precaution which the app helped facilitate, we also envisioned the improved customer experience by working with NoQ. Customers were able to check out all of the food offerings in one place which meant they could see the full range of food that was on offer.
Event attendees could also compare vendors by price point, dietary requirements and continue to enjoy the event without queuing.
After a little bit of getting used to, caterers thrived by operating their business through the ordering app. Claire the owner of Brigston & Co., said 
"Admittedly we were initially sceptical of operating through NoQ. However, after implementing a few operational changes, we were able to manage the demands of orders coming through the app.

We would happily work with NoQ in the future, as they had a great team who were really friendly and eager to help out whenever we had an issue"

How can app-based ordering systems benefit events going forward?
At AndMunch we crave innovation; we want to deliver the best catering experiences and we are aware that that doesn't just involve exceptional food (though that is obviously a key part). We were therefore very happy with the improved customer experience, and ability to operate a large scale event safely, that partnering with an app-based ordering system enabled. 
We are keen to see how technologies like this iterate in the future. From our experience with NoQ, we think that such platforms could serve events well. This is especially true in the current climate where table service and remote ordering is presently the prevailing modus operandi.
For future events, we think it is important to ensure that ample training is given to caterers and staff on how the platform operates; any additional procedures that need to be conducted; and all the new equipment used for the app. This is key in ensuring that everyone is confident with all that they need to do before the event gets underway.
Further, it is relevant to note that additional site planning has to be conducted when bringing in an external ordering platform.  To make sure that catering vans, collection points, supply storage and vehicles are all appropriately organised to maximise efficiency during busy periods. 
Lastly, a consideration for caterers would be the need for additional staffing to accommodate both the volume of orders and the additional working operations to facilitate the app. 
At The Scottish Open we operated on a hybrid model that allowed in-app & at-vendor purchases.  We are keen to experiment with exclusively app-based events in the future, meaning that all purchases are made via the app. Switching to an exclusive model could help streamline an event and contribute to a world-class catering experience.
So here's to events, delivered safe, secure & better than ever!
If you've got a large-scale event or festival that you'd like to discuss then send our event team an email, we're happy to help.