If you have dreams of becoming a small business owner, joining the street food community can be an excellent opportunity to achieve your goals. Many people over Scotland transitioned from their past careers during the pandemic. They entered the food truck industry through hard work and determination.
In this blog post, we speak to Susie from Espresso Green, a master in the art of baking delicious cakes and artisan coffee. She tells us about her new venture into the food truck industry and shares wisdom on sustainable street food catering.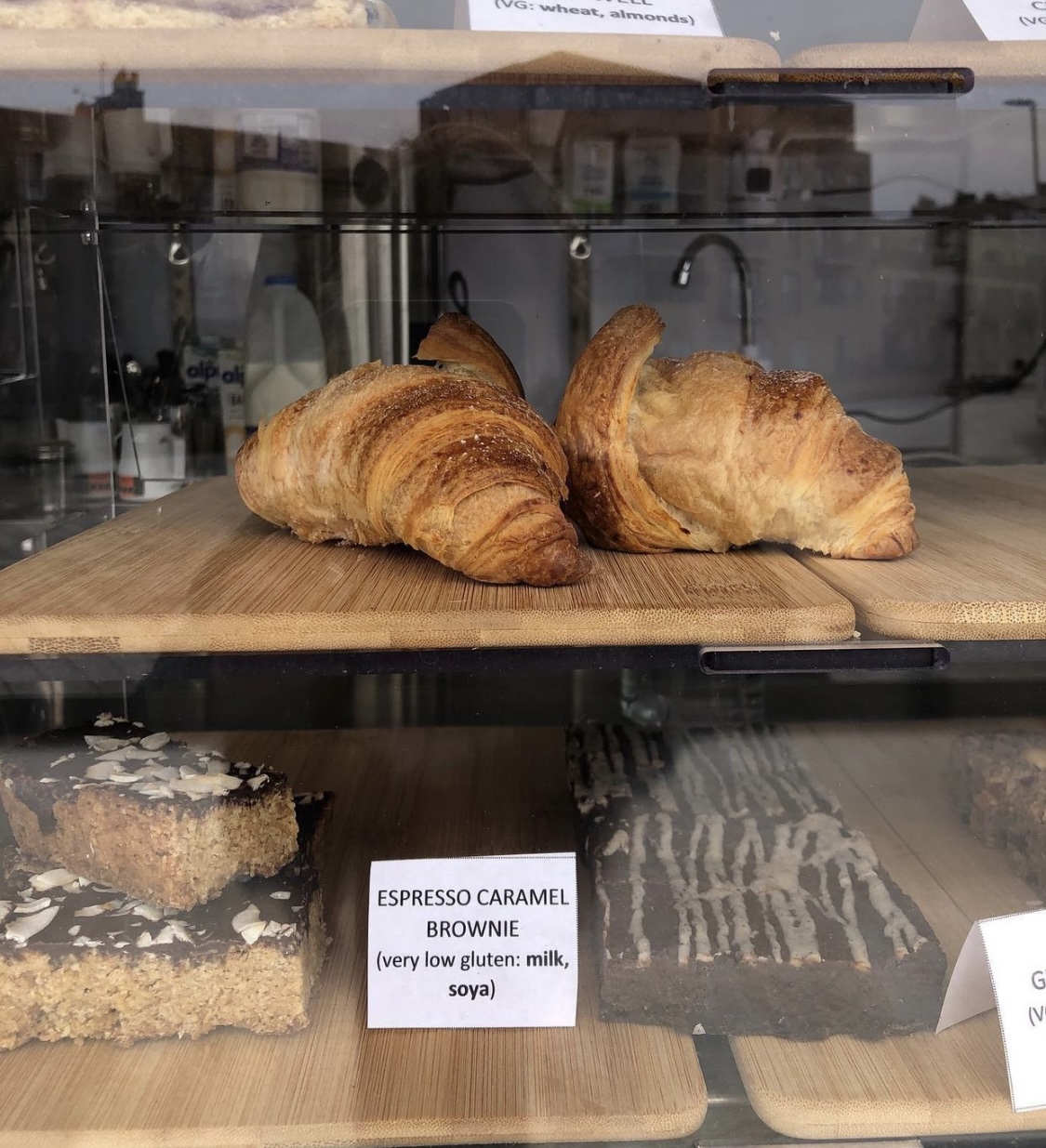 Q: What got you into serving coffee and sweet treats at events?
A: I have always loved coffee and dreamed of opening a little coffee shop one day. I attended a 5-day course in Florence, Italy, to discover more about my passion. Being a single parent of 3, I couldn't take the risk financially. When the pandemic hit, my kids were growing up and leaving home; I was offered redundancy from my job and decided now was the time to realise my dream! Due to the industry's instability, I thought a mobile cart could be the answer because of the lower start-up costs, the flexibility of movement, and people spending more time outside.
Q: What is your favourite part about working at events?
A: The buzz! I love serving a quality product, and people are so appreciative. It can be mad busy, but it's so rewarding knowing that you have made people happy!
Q: Starting a new food truck post-pandemic, although rewarding, has its challenges. What are some of the highs and lows of starting a new food truck?
A: The low was the time it took to get up and running. Not only with supply chain difficulties of sourcing the truck and all the equipment but also the delays in getting all my permissions from a Council that seemed to be very understaffed. People working from home and off sick during the pandemic meant it was tough to get answers, advice, or speak to anyone.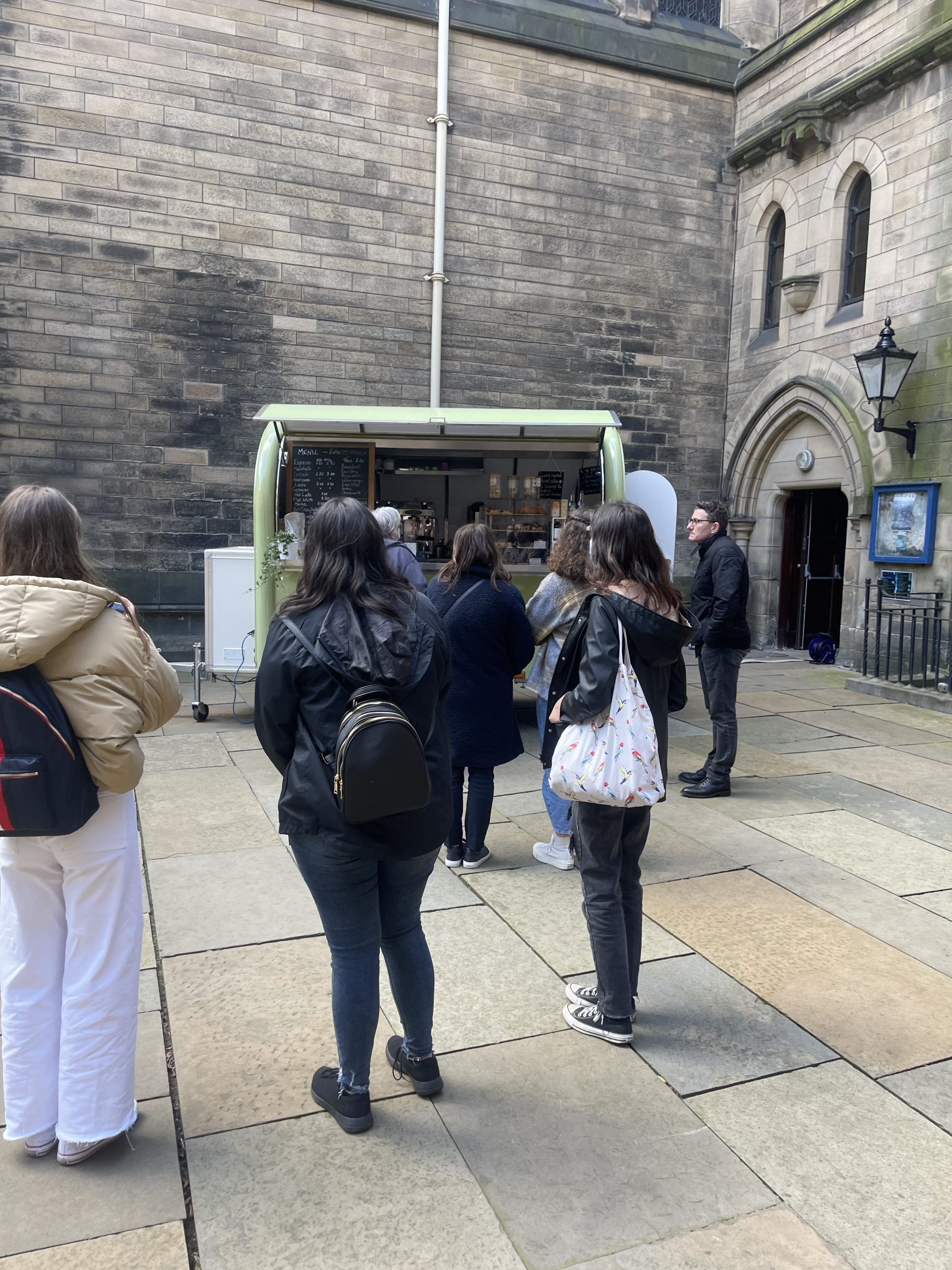 The high was that the pandemic made my decision for me. I found long hours working alone from home very difficult, and the impact on business meant that my company had to cut staff, which gave me the push I needed. I also had more time to research and plan my product, the 'look' I wanted, and the ethos of the business, so it was something I believed in and was proud of. 
Q: At AndMunch, we pride ourselves on being environmentally conscious. How does Espresso Green adopt sustainable practices? Any tips for other suppliers?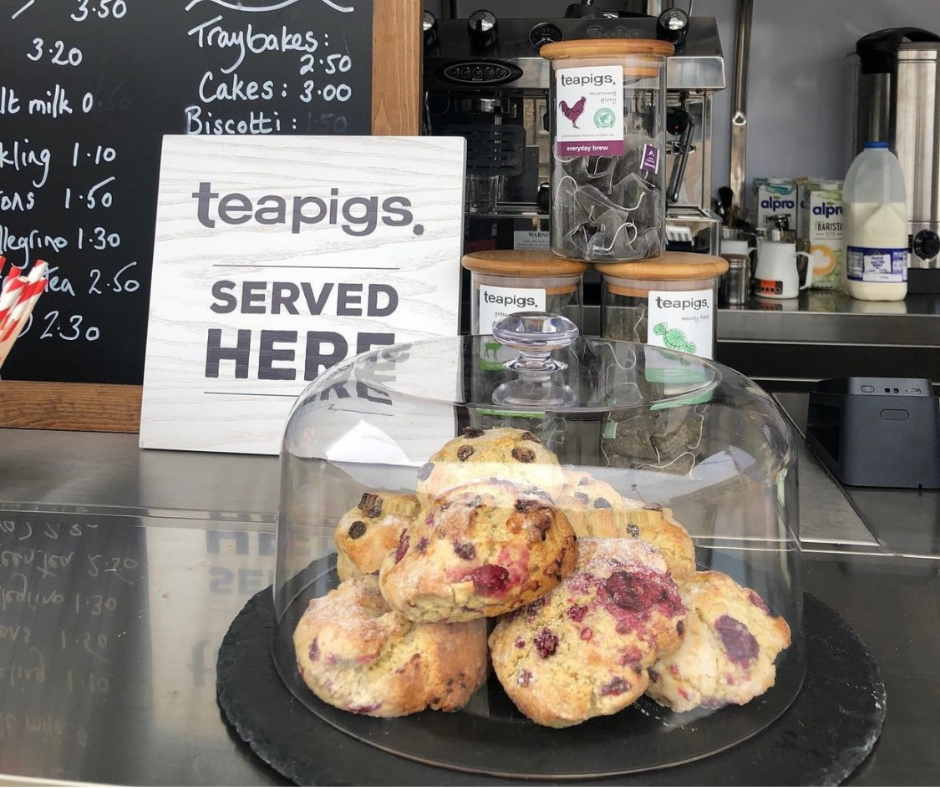 A: I chose the colour of the truck and the name Espresso Green especially to reflect my personal beliefs and the ethos of the business. I am proudly plastic-free in all my products, choose fair trade wherever possible and encourage my customers to bring their cups (for a discount). I ask my customers to return their cups/bottles so that I can recycle them if they cannot.
I am also in discussions with suppliers so that I can provide plant-based reusable cups. I use the best quality ingredients in my baking and minimise wastage. I'd rather not compromise on quality and prefer to run out of goods than have to waste them. I am still learning how to balance this, but I know I will improve with time. I provide plant-based organic milk alternatives and drinks and always have gluten-free, vegan options. 
Q: You mentioned that you started Espresso Green after leaving a corporate role. What exactly did you do before starting your food truck?
A: I worked in Finance (data analysis) pretty much all my life. I have a couple of years of experience working in a deli/coffee shop when my kids were very young so that I could be home from school to finish.
It's very different and hard work physically, but I would never go back to sitting in front of a computer. Anyone can make a huge career change if one wants to.
Q: So, where can we find you?
A: I have leased a pitch from Edinburgh Council at Fountainbridge Green (Bainfield Drive EH11). It's a beautiful spot on the canal towpath with seating and a lovely student vibe. My customers are fantastic and have given me positive feedback about the truck's existence, look, and most importantly, the quality of the coffee and bakes!
I am still very new, so I may branch out further beyond the bakes to savoury goods and lunches by talking to people and hearing their suggestions. I'm restricted by the size and power capabilities of my truck. However, I have learned that where there is a will, there is a way!
–
Throughout the pandemic, our suppliers, OG's, and newbies maintained high catering standards. They consistently strive to deliver 5-star quality services and products. 
Now that the restrictions of the pandemic are lifting, we can roam free, eating and drinking tasty street food again. We can look forward to attending events, weddings or long-awaited corporate parties! 
We had the pleasure of trying Espresso Greens' delicious coffee and bakes at an event we recently hosted. It is the perfect pit stop for some fuel on a busy day. All our caterers are implementing environmentally-conscious practices, so if you're looking for sustainable and reliable catering at your next event, then contact us here.