Light is at the end of the tunnel as we head into March. The government announcements certainly brought optimism to the industry and a flurry of event bookings. We have been talking to suppliers about getting back on the road and upcoming events.
From Gourmet Hotdogs with Tempting Toppings to Espresso Martini's on wheels. We have picked out a bunch of our favourite suppliers to feature this month.
The guys are some great choice to consider when planning your next event eats.
–
The proof is in the Pizza!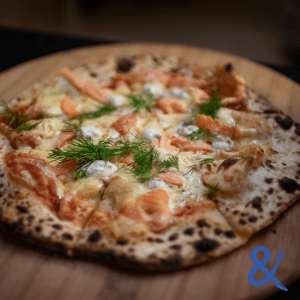 Stornaway Black Pudding & Caramelised Onion or Smoked Salmon with Capers, these guys love to get experimental with their pizza toppings.
Their pop-up pizza kitchen can find a sung place to fit at any venue. Fire up the oven and start turning out delicious thin, crispy pizzas
Your guests will be well-fed in no time. Bring wood-fired delight to your next event here.
Handcrafted Hotdogs loaded with the most tempting of toppings. These guys spent a year perfecting the spice and herb blend that makes their hotdogs taste SO good.
They then went the extra mile by topping them with all sorts of creative toppings, finished off with a dash of home-made sauce.
Get these top dogs for your next event
Sometimes you want coffee…sometimes you want an espresso martini. Well with Harry & the Maclaurin team you can have both!
Served from this super cool ex-army Land Rover this will bring the wow-factor to your events.
They are certified coffee experts and us locally roasted bean to ensure you're always served quality barista coffee.
We have seen them rock up at weddings & festivals so why not let them keep the party going at your next event.
Truckle & Loaf
Cheese dreams are made of these! Yes, if you've tasted the toasties from this team you will know what dreams are made of.
Filled to the brim then weighted down on the grill so all the cheddar just infuses into a gooey, stringy river of yellow delight.
Pretty descriptive right…hungry?
Click on the links in pink to check out any of these suppliers or visit our website to discover more.