There are many aspects to planning wedding catering. So we pulled together some of the best knowledge and advice to prepare you for your Wedding Planning.  After all, aside from celebrating, the food is arguably another crucial part of your special day.
Leave it to us to manage the logistics of your big day – at AndMunch we make wedding planning a piece of cake!
Every couple planning a wedding should walk away from the initial catering consultations feeling knowledgeable and confident. Once you have a vision of your wedding catering preferences, you can  ask these essential questions to your wedding caterer and make your dreams a reality.
Can we create a personalised menu or tailor a set menu? 
Your guests are bound to have differing styles, taste buds or even dietary requirements – and they are an essential part of your special day. You care about their needs and want them to enjoy the celebrations, so there can be a requirement for a customised menu at your wedding.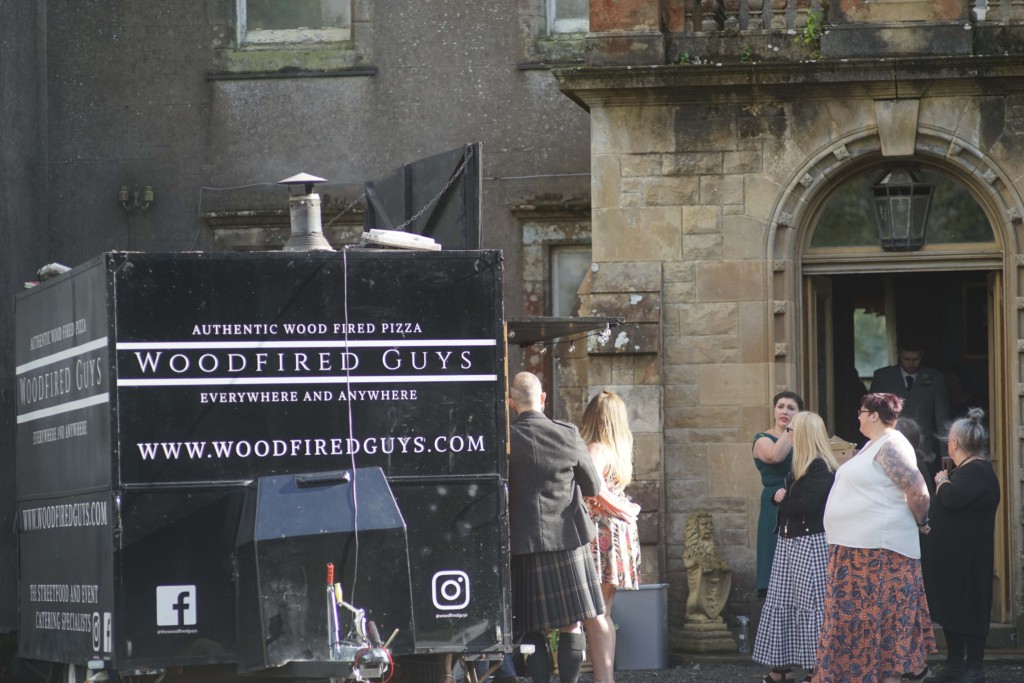 You can design your menu around the service style of choice. Will your guests be standing or seated while eating? If they are standing, you can create your menu by doing away with crockery or modifying it to suit your day.
It is essential to check if your caterer permits these changes! Whatever service style you choose, AndMunch works with caterers who love working with couples to achieve their dream wedding plans.
Top Tip – For fun, you can personalise the food and drink by giving them notable names. Make your day unforgettable; name a cocktail after the maid of honour or even a burger after the bride. A meal people will be talking about for years to come!
Can you create a menu for our wedding theme? 
A themed wedding is a unique way to celebrate. If you have a theme in mind, it's important to discuss these ideas with your caterer before booking.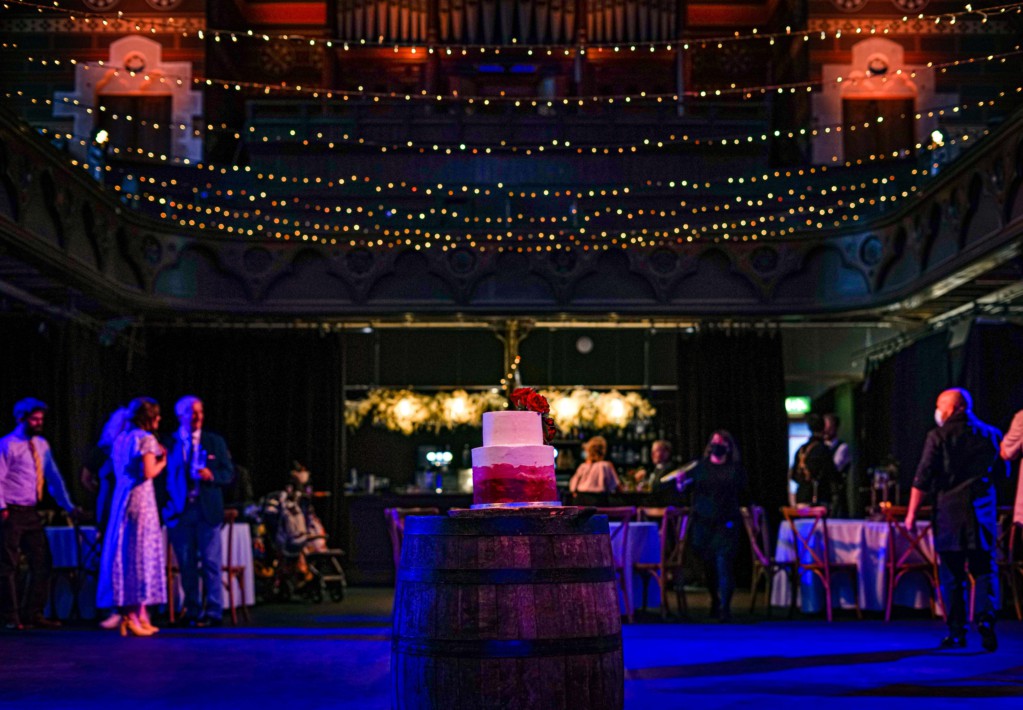 Plan a festival-themed wedding with partying guests watching your first dance on the grass, while a fleet of attractive food trucks and great music rock on until the early hours. Before you get your wellies on, you best check if your caterer provides themed menus!
At AndMunch, we pride ourselves on creating exceptional catering experiences. Our caterers are flexible and enthusiastic about what they do. So if you do have a theme in mind, you have come to the right place!
Do you cater for dietary requirements? 
Whilst you may not have any dietary requirements, one of your guests probably will. Whether it's halal, kosher, dairy-free, or vegan –  talk with your caterer about how they manage dietary requirements. Don't forget to confirm what date they need to know the final numbers and the precise dietary requirements for your event.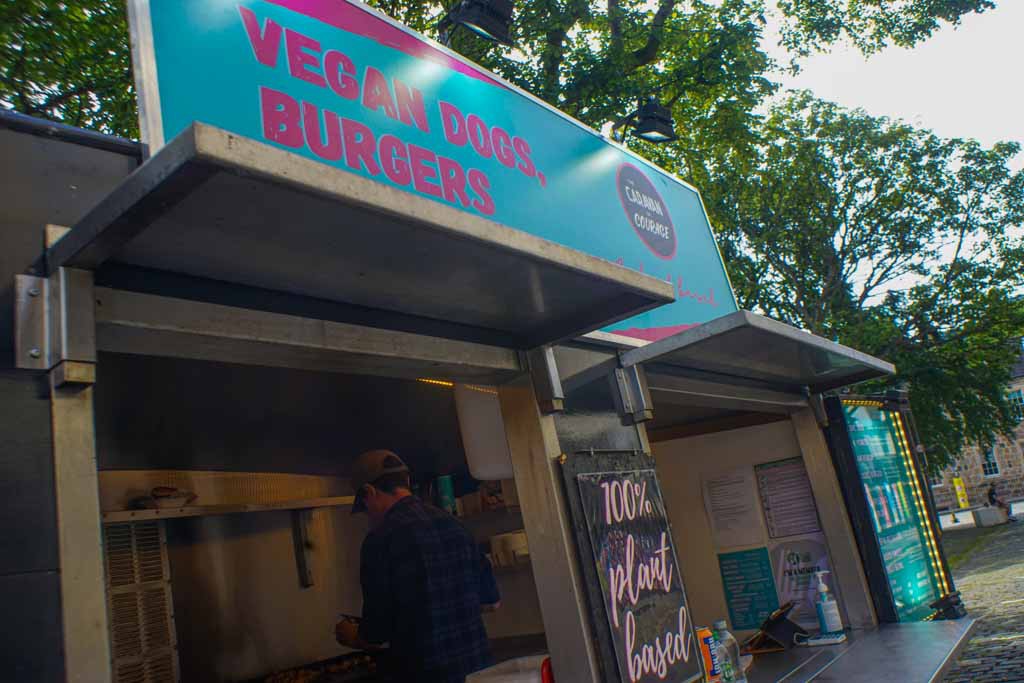 Do you offer food tastings, and is there an extra charge for this? 
Many caterers offer food tastings. Sometimes they may be free of charge for the happy couple. So if you'd like to bring additional guests along, you may need to pay some more.
It is crucial to speak to your caterer about such costs at your initial consultation.
Top Tip: Give yourself plenty of time to decide and book your consultation early. This means you can sample the caterer menu before their deadline. 
How much of a deposit is required to hold my date? When is the final payment due?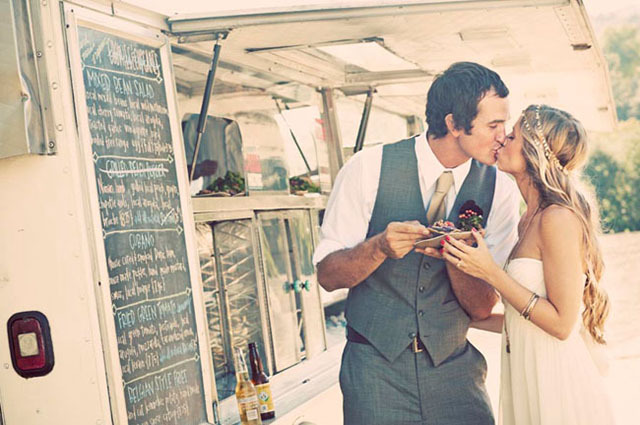 All caterers will request a deposit to confirm the booking, so make sure you have some wedding savings to cover the cost!
To avoid any painful surprises, make sure you ask the caterer when the final balance is due so you can act accordingly when the date comes around.
Life can be unpredictable, be sure to check if there is a refundable deposit and the policies surrounding cancelling or rescheduling your big day.
You can check out our cancellation policy here.
Top Tip: Before committing to a caterer, consult them about their refund and cancellation policy
Our Wedding Favourites 
and a tipple…
Happy planning folks! Get in touch with us to discover and book bespoke wedding caterers and discuss your event needs.