WOW, what a weekend down at The Pitt, Leith. The Scottish Street Food Awards kicked off the annual three-day celebration of Scottish gastronomic genius. A vast foodie festival that ended with the crowning of a new Street Food champion.
Guests could eat, drink, and vote their way through the weekend. This year served the vegan community well with a cracking line-up of fully vegan vendors. If you were lucky enough to get down there, you would know the deciding the winner was tough!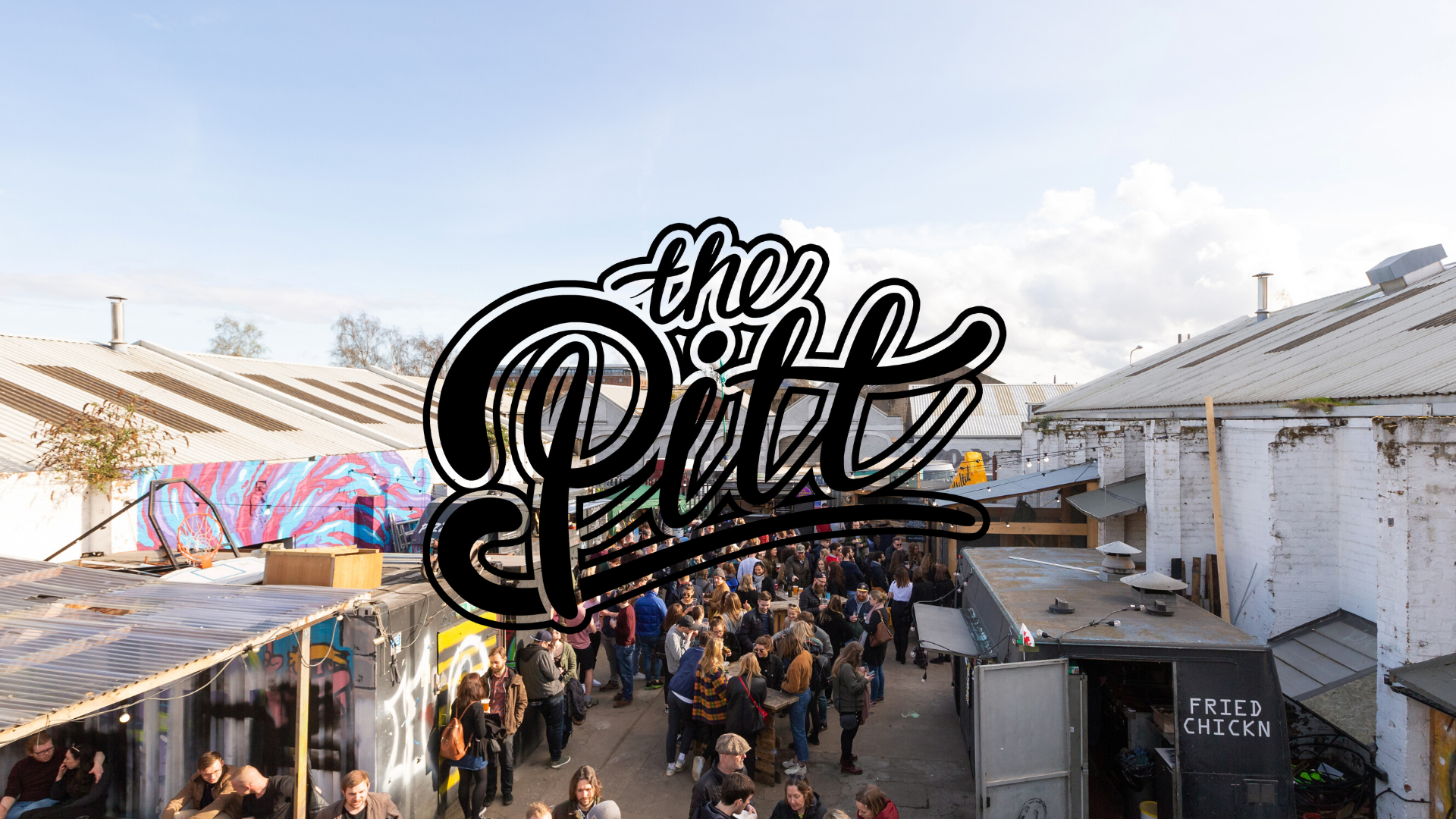 The buzzing atmosphere of togetherness and delectable grub made the Pitt a Foodie haven – the perfect place to decide a winner!
The heat was on this year as the Scottish winners will compete in the British Street Food Awards and take their tasty street food to international levels.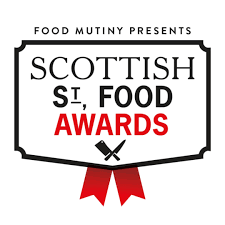 A top-notch line-up of grub means it's only fair to have a stellar line-up of judges.
Forming the SSFA panel this year, renowned chef Sam Yorke and Plate Expectations founder/blogger Aildidh Forlan – an experienced judge of the Scottish Street Food Awards. 
Alongside them judging the event was Jay Lafferty, writer and comic and Kayus, from the band Young Fathers. 
The esteemed panel, combined with votes from the public, ultimately decided on the Scottish Street Food Awards Champion of 2022.
The Winners of The SSFA 2022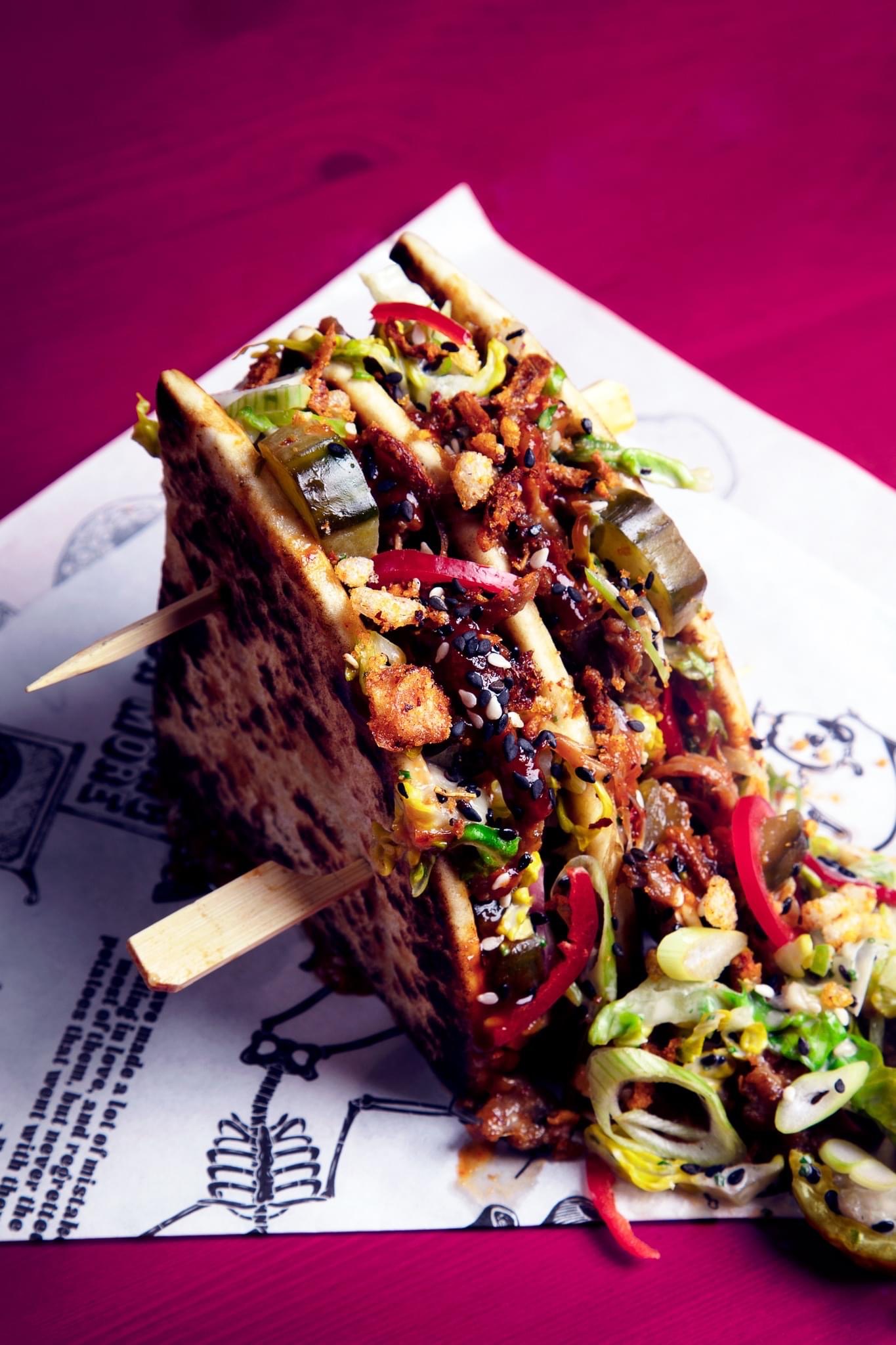 In first place comes Junk. Born out of a love of food but, most of all, a passion for indulging and sharing. Owners Cam and Jade, the incredible team behind the food truck, love creating recipes that are bursting with flavour. We were captivated by the innovative menu, which indeed sophisticates fast food.
Their signature tattie scone sandwhich had customers down at the Pitt in awe.
Junk has earned its right to reign as the SSFA 2022 champions.
Our Favourite Dish: Anybody Ever Watch Duckman Private Duck?  Double Stacked Tattie Scone Sanny – Hoiracha Confit Duck Leg, Miso Aubergine, Pickled Cucumber, Kewpie Mayo & Szechuan Crumble. 
Taking 2nd place is the fantastic team at Don Gueros Taqueria. This year, they brought the energy to the Pitt, serving up some of the tastiest Mexican street food. Don Guero is the only Meso-American food truck in Scotland to create homemade masa items such as mulitas, tacos and gorditas.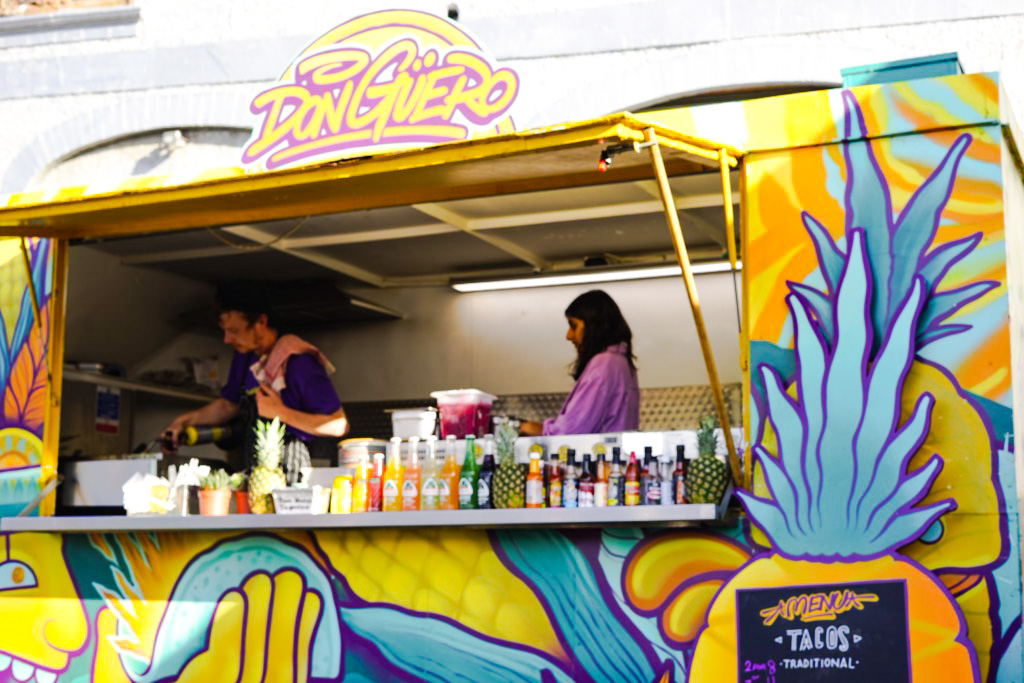 By the way, the crowds flocked to their colourful food truck this weekend; we are not surprised they were this year's runners-up! Regions of Mexico inspire the menu. All food on the menu comprises of high-quality products and traditional ingredients such as Queso Oaxaca and grasshopper.
Fun Fact – they use a blue and white masa and make their green masa out of cactus and a red masa infused with chilli. 
Our Favourite Dish: Traditional Pork Abobada Taco – Marinated Pork Collar, Pineapple Salsa & Avocado Crema – GF. 
In third place comes the Funnel Cake Co. which is a sweet treat brought to Canada by the Dutch in the 17th and 18th centuries, and you can normally find them at fairgrounds and theme parks.
It comprises a deep-fried cake batter, a hybrid of churros and doughnuts. The delicious batter mix is filled into a funnel or piping bag and drizzled into hot oil to make squiggly round cakes.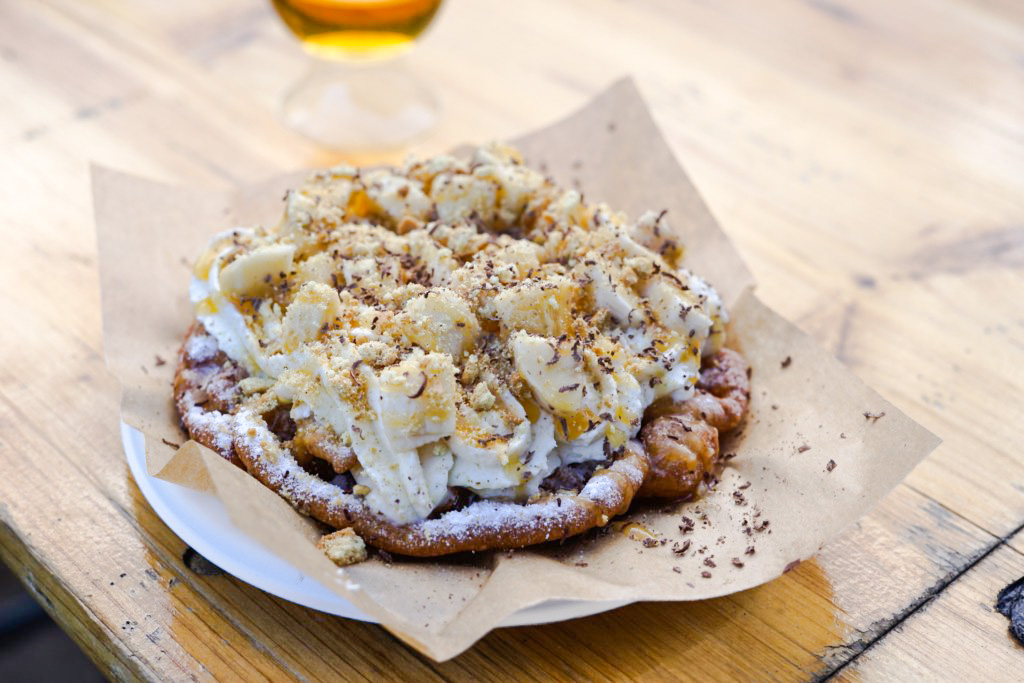 Owner Danielle, an experienced chef from Hamilton, Ontario, created her pop-up dessert place inspired by her fond childhood memories of funnel cake, the staple dessert she and many others across the pond love.
You can garnish this churro-esque delight with an array of adventurous toppings, from Banoffee Pie and Triple Chocolate to delightful Strawberries and Cream. 
Not forgetting the Pups; she has cleverly designed a Funnel Cake especially for dogs made up of a sweet potato biscuit with sugar-free whipped cream and dehydrated beef as a topping – absolute pupfection!
Our Favourite Dish: The Banoffee Pie Funnel Cake – Funnel Cake with Icing Sugar, Whipped Cream, Banana & Caramel Sauce. 
The People's Choice Winners SSFA 2022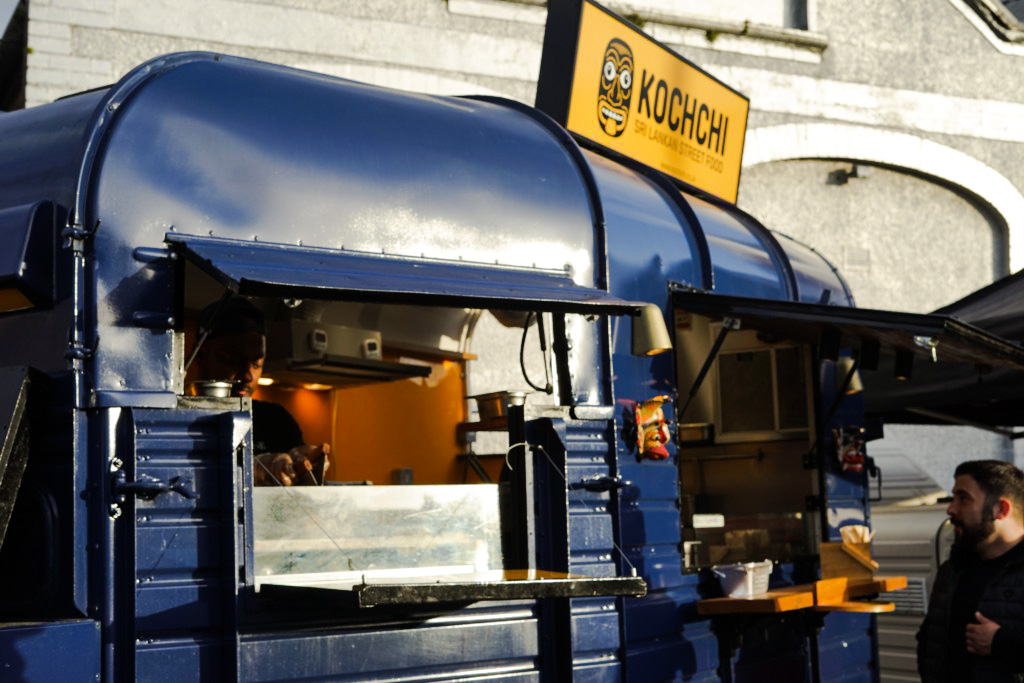 Kochchi, the first Sri Lankan Street Food business in Scotland, won the hearts of the SSFA 2022, the People's Choice this year. 
The excellent team, Shehan and Suki, both Sri Lanka natives, describe themselves as foodies raised on traditional family cooking. Their vision of serving authentic Sri Lankan food to the streets of Scotland came to fruition when they joined to form a food truck, Kochchi. 
Out of this beautifully converted rice horsebox, these guys serve up some of the tastiest street food from their hometown. The belle-of-the-ball on the eclectic menu is Kotthu, a flatbread marinated in chicken or vegetable curry and charred in a wok for extra texture. We went for the Cauliflower version & it was a whole host of punchy flavours & warming spices.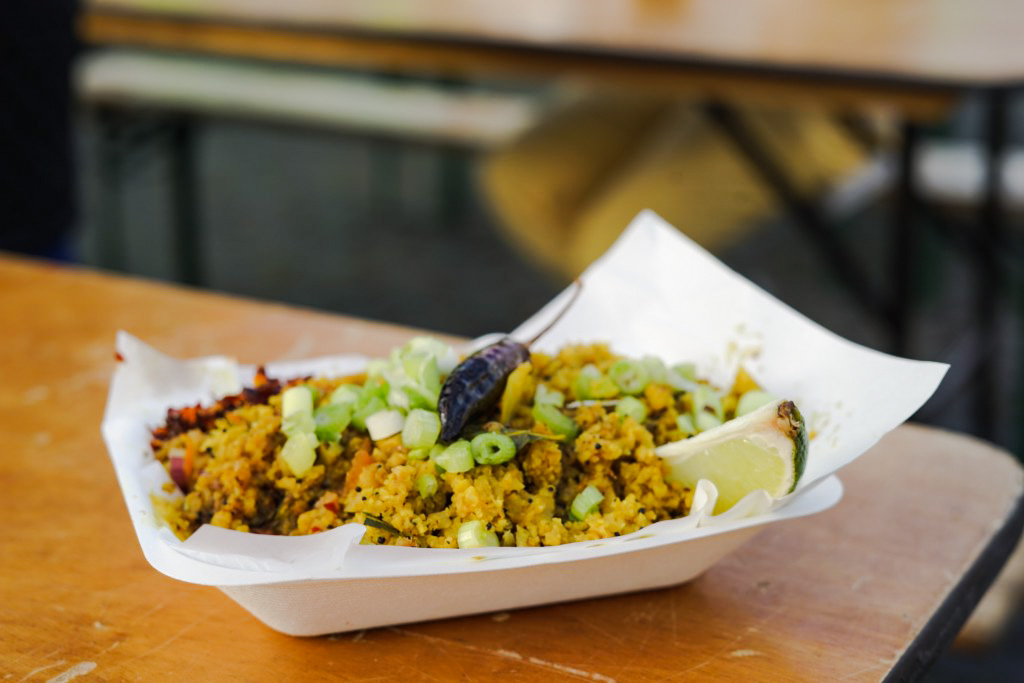 As many foodies have unearthed, Kochchi doesn't miss a beat when it comes to taste. One for the street food bucket list!  
Our Favourite Dish: The Cauliflower Kotthu (Vegan) — Chopped Flatbread, Cauliflower and Fresh Vegetables Seared & Drenched in Sri Lankan Curry. 
This year's People Choice runner-up, The Buffalo Truck, has made high-quality fried chicken easy to find in Edinburgh. The famous 3-time Scottish Street Food Award Winners are home to the capital's most sought-after buttermilk fried chicken burgers.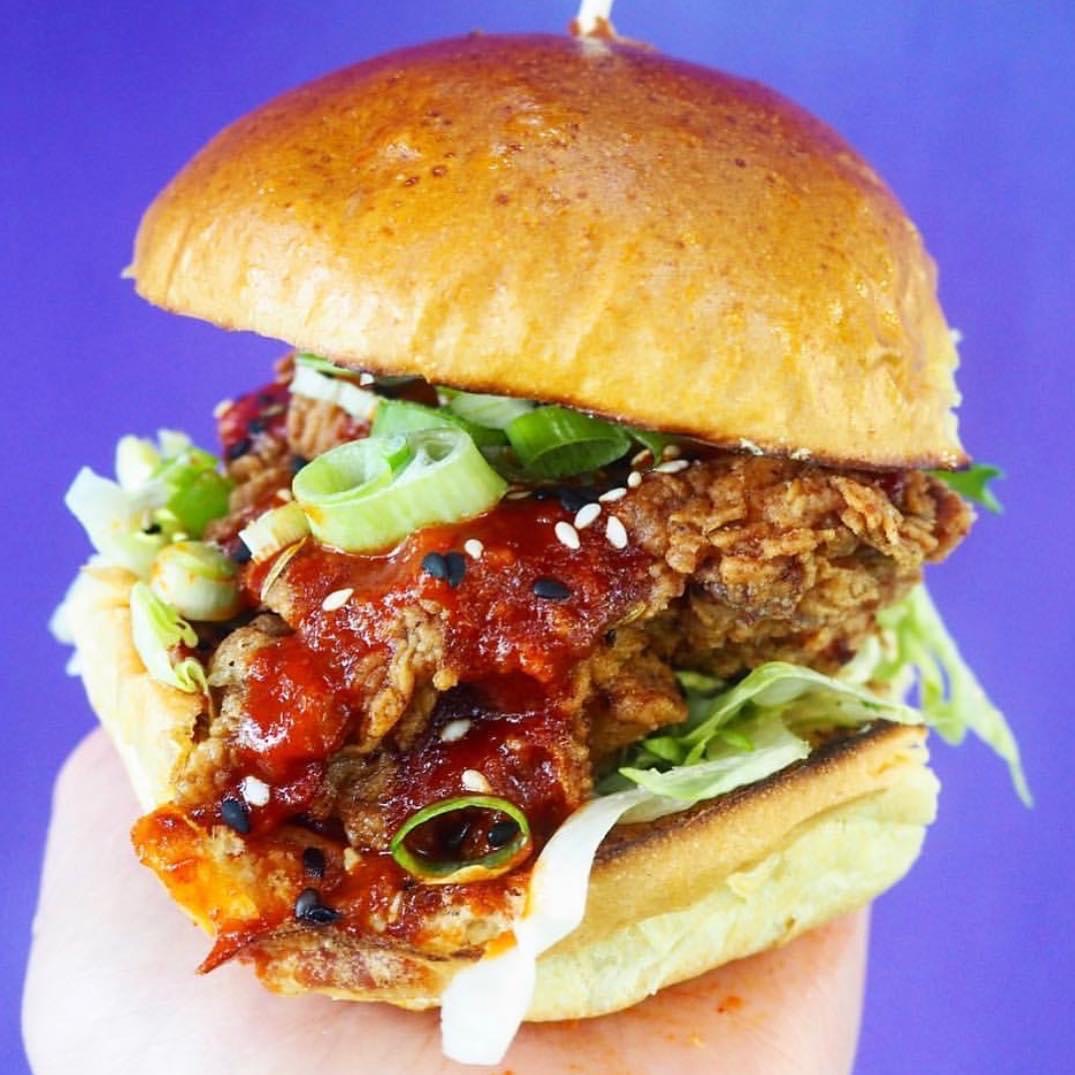 The excellent team are masters at creating flavours to compliment the tasty fried chicken packed inside delicious brioche burger buns. 
Their truffle and Parmesan fries are also a trusted crowd-pleaser, and their tasty menu put smiles on the faces of many foodies over the weekend. Also a resident at The Pitt!
Our Favourite Dish: The Korean Burger – Buttermilk Fried Chicken, Gochujang Hot Sauce, Sesame & Spring Onion
Amongst the winners are the outstanding SSFA 2022 Finalists.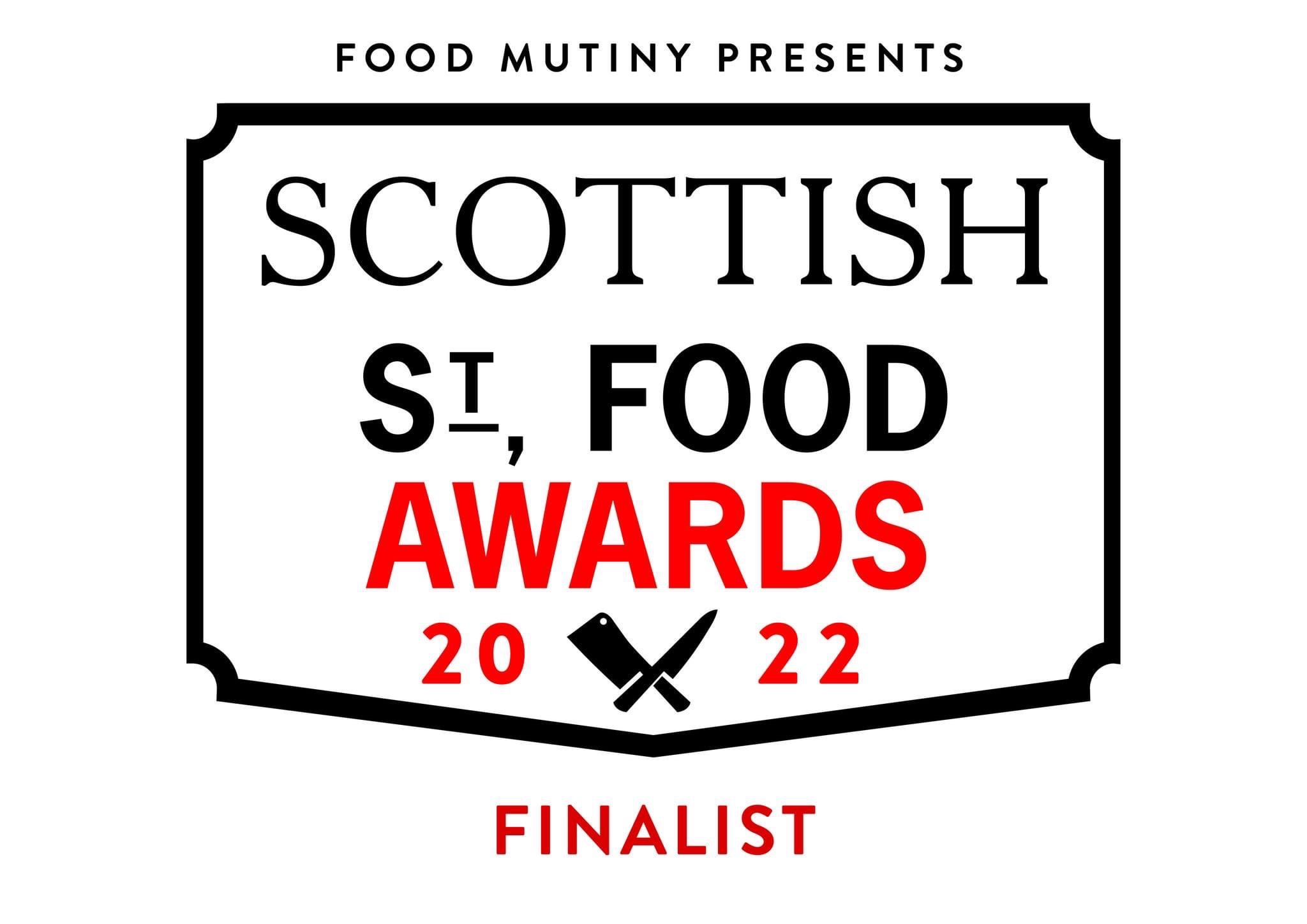 Here is what else we tried over the Weekend:
 'You haven't tasted Falafel until you have tried The Falafel Stop Falafels.' (and we don't say that lightly!)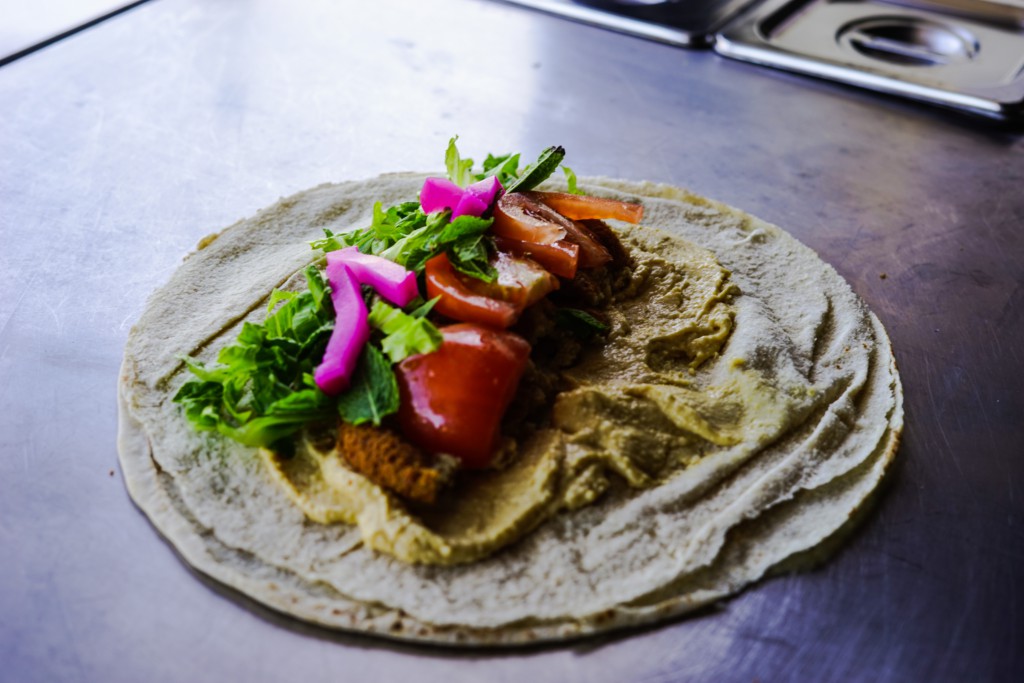 The Falafel Stop is a local food truck with Levantine origins. It brings their native staple to Scotland in the freshest way possible. Falafel is a popular, traditional fast food in Lebanon, made from chickpeas, fava beans, fresh herbs, and spices. 
 Dany, armed with his father's falafel recipe, brings 100% homemade falafel wraps and boxes to the streets of Scotland. These yummy meals are made more enjoyable with their homemade, authentic hummus and Taratar sauce – a tahini-based sauce mixed with citric acid, salt, garlic and water (Not to be confused with tartar sauce!) 
You will love every bite using the freshest herbs and the highest quality ingredients. This stylish, vibrant van brought a taste of Lebanon to Leith. 
 Our Favourite Dish: The Hummus Wrap – Homemade Falafel, Lettuce, Tomato, Pickle, Mint & Homemade Hummus in Arabic bread. 
 Who said being vegan meant giving up delicious food? Not these guys!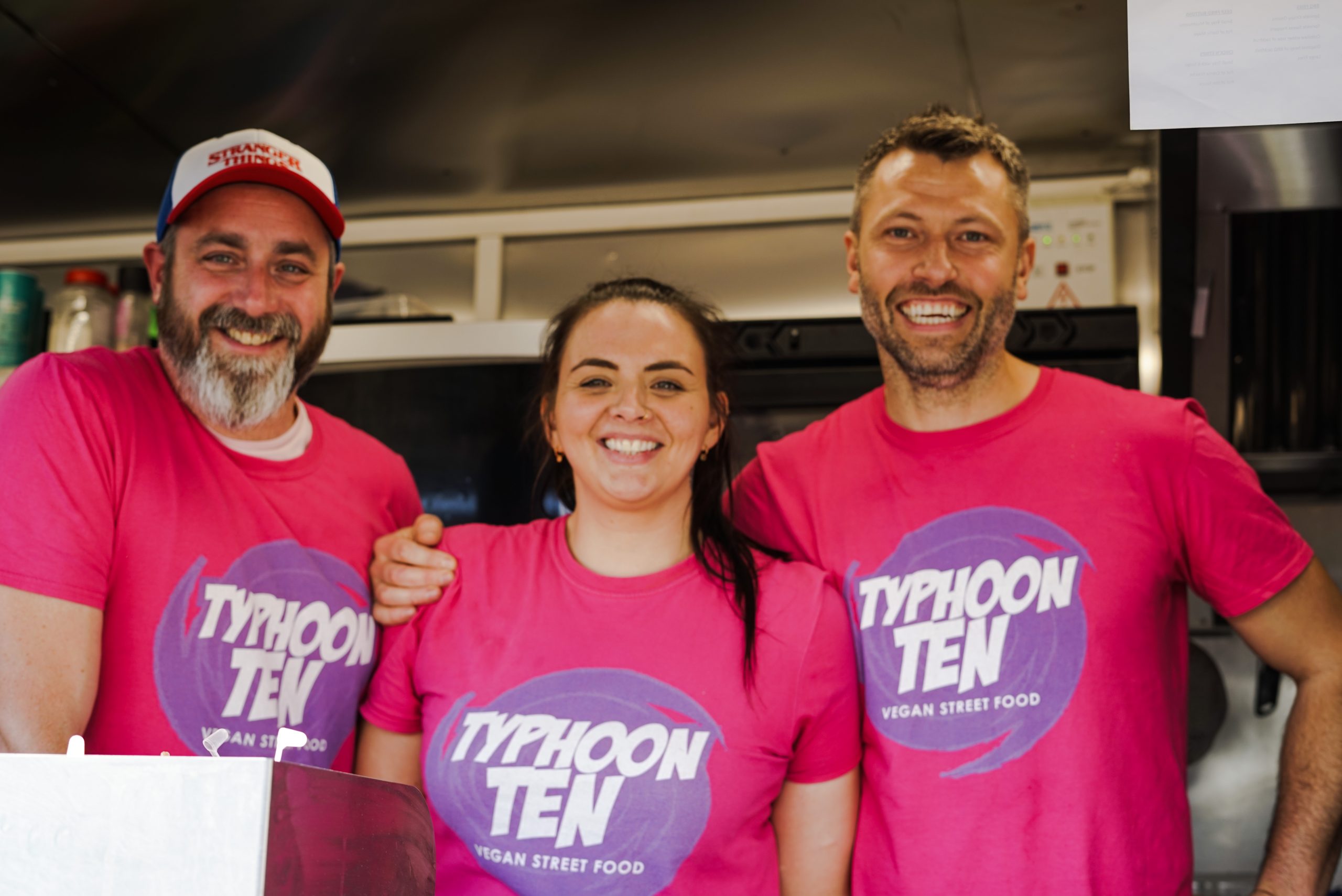 Meet Typhoon Ten, whose residency at Home Bar, Tollcross, has stormed the capital city since the pandemic. Sam and Barnes, the creators of 'filthy vegan food', have cultivated a solid fan base through their tasty dirty fries, nachos, meat-free burgers and sides.
This friendly team believes everyone can enjoy plant-based food, and being vegan doesn't mean you need to miss out. The happy atmosphere and a lip-smacking menu featuring their famous BBQ jackfruit dirty fries and You've Pulled Nae Beef burger make Typhoon Ten great.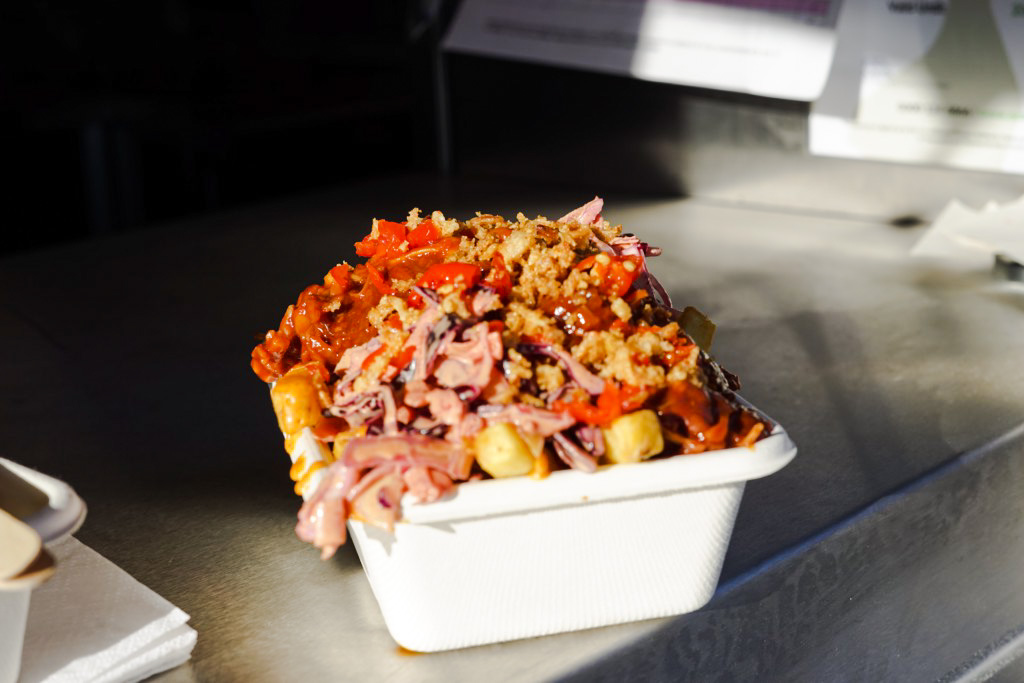 So, grab yer coat and a few napkins and visit these guys. 
 Our Favourite Dish: BBQ Dirty Fries.
That's a Wrap!
We loved every bite down at the Pitt this year but the judges and foodies that descended on the capital for this street food paradise have spoken.
An enormous well done to the winners and all finalists of this year's SSFA 2022. 
One thing is for sure; the line-up will be hard to beat in 2023! 
To have high-quality caterers like Falafel Stop and Typhoon Ten at your next event, enquire with us today. Just Book, AndMunch!