"Everything good, everything magical happens between the months of June and August." —Jenny Han
It's the moment we have all been waiting for. Summer is upon us, and this time we can look forward to the return of events. We have a jam-packed few months full of extraordinary events. After scaling back, partying on Zoom and adhering to Covid-19 restrictions for almost 2 years, we
Markets are back open, nd we feel that buzz back in the air again. We have a fantastic line-up of events approaching. From corporate events, sporting events and festivals – our excellent street food suppliers are ready to cook up a storm. 
Our Events
Golf is very much the word buzzing around our office this year as we plan ahead for three world-class golf events.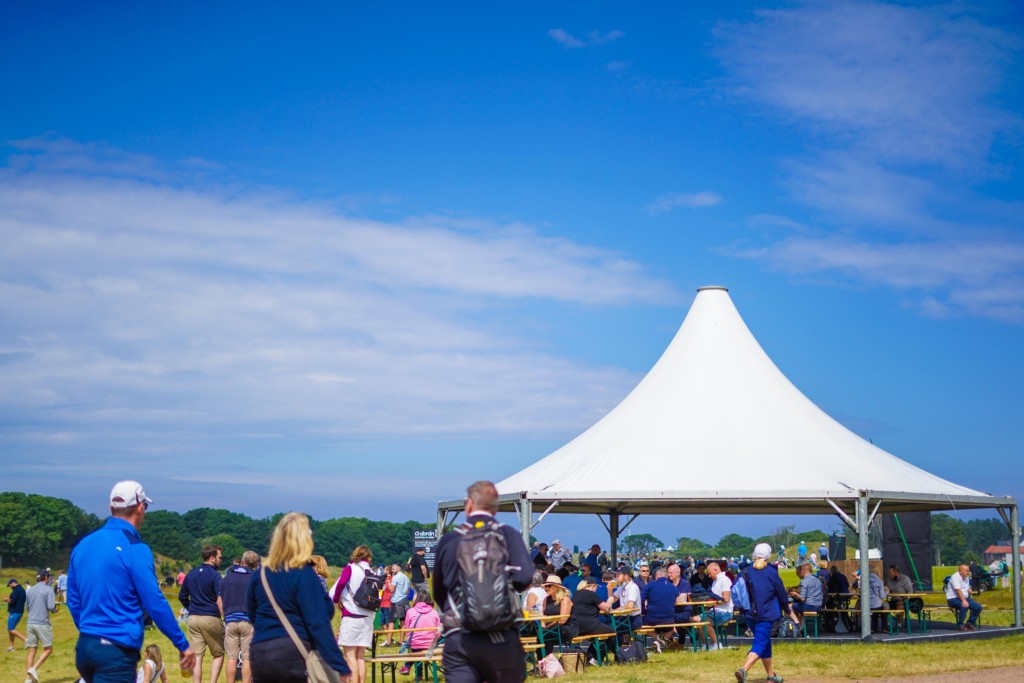 The Genesis  Open is a professional golf tournament in bonnie Scotland. It is one of five tournaments that are part of the Rolex Series, which distinguishes it as one of the European Tour's leading events. For the third year in a row, AndMunch will proudly return to the Scottish Open at the Renaissance Club in North Berwick. The event will run from Thu, Jul 7th 2022 – Sun, Jul 10th 2022. Tickets are available to purchase here. Expect to see some of the biggest names in golf and delectable street food and drink to enjoy! 
On the menu are Wood-fired Pizza, Korean Fried Chicken, Chocolate Covered Churros, Ice Cream, Haggis Burritos, Grilled Seafood and much more.
Get ready to fill the hole in your stomach! 
This will be our 2nd year at the Hero Open hosted at the stunning Fairmont in St Andrews.
The Hero Open is a professional golf tournament that forms part of the DP World Tour. Founded in 2020, the tour was created as part of 6 weeks of events hosted in the UK. The tour's schedule was reworked during the pandemic; it was initially intended to be a continuation of the English Open but is now considered a new standalone event in its own right. The Hero Open will take place from the Tickets are available here. 
This August, the AIG Women's Open will be a bedrock Championship in what is set to be a brilliant summer of golf. The event will take place at Muirfield from Mon Aug 4th- Thurs 7th Aug 2022.
The top players in the women's game will play on the legendary links in the AIG Women's Open for the first time. Muirfield, Gullane in East Lothian less than an hour's drive from Edinburgh Airport and 40 minutes from the centre of Edinburgh.
You can purchase tickets for the championship here – Under 16s can attend for free. Or you can buy a  Scottish Summer Golf Pass for £85, granting a day's entry for each AIG Women's Open, The Senior Open presented by Rolex and the Genesis Scottish Open.
A number of the world's leading players will be seeking to either break a Major duck, add to their Major haul or win golf's most international Major for the first time.
We are excited to be a part of the AIG Women's Open this year and can't wait to see you all there!
What's on in Scotland
Summer means festival season, but with so many to choose from in Scotland this year, it can be tricky to know where to start. 
Here is a wee line-up of some great events taking place soon that you cannot miss!
This summer, Cinch presents TRNSMT at the Glasgow Green from Jul 8th – Jul 10th. The festival will showcase some of the biggest music acts and debut some of the best talents in the alternative rock and indie scene at its legendary King Tut's stage – the home of rising stars.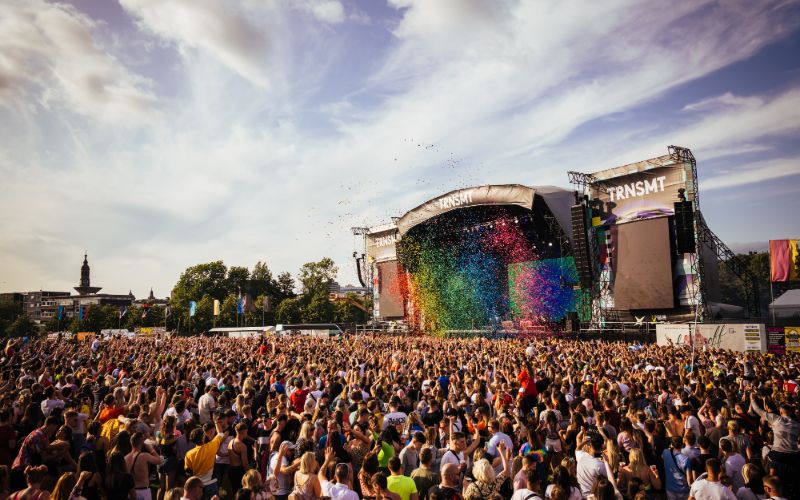 This will be an incredible weekend that'll feature some of music's biggest names: The Strokes, Lewis Capaldi, Paolo Nutini, Nile Rodgers, and Chic. There will also be an incredible line up of street food. Traders like the fantastic Scottish Street Food Awards Finalists, Typhoon 10 will be in attendance.
The Edinburgh Festival Fringe is one of the world's largest scale celebrations of culture and art. For 3 fantastic weeks, from Aug 5th – Aug 29th, the capital will embrace a surge of creative genius from far and wide. Hundreds of artists and performers will take to the various stages set up over the city. The festival celebrates its 75th anniversary this year, and we anticipate it to be better than ever!
What we love about Fringe is that there is something for everyone to enjoy! From theatre, comedy, dance, and cabaret to children's shows, music, spoken word, exhibitions, and events.
This year, the Foodies Festival returns to Edinburgh for its most significant celebration of excellent chefs, mouth-watering food, delectable drinks, and live music.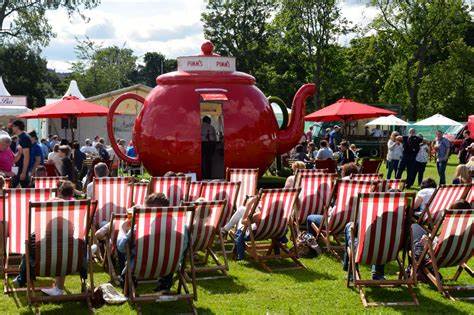 You will have the chance to observe Michelin-starred, leading local chefs and MasterChef Champions cook up a storm in the Chefs Theatre. Masterchef: The Professionals 2021 champion Daniel Lee alongside finalist Liam Rodgers, will show off one of the dishes that helped him secure awards at two-Michelin starred restaurants Sat Bains and Restaurant Andrew Fairlie Gleneagles. 
After his much-loved tour with the festival last year, Tom Rhodes, Masterchef 2021 winner, will return with finalist Laura Michael. Gary Maclean of MasterChef: The Professionals will be cooking live and discussing his new venture, Creel Caught, at Bonnie & Wild.
Down at the Cake & Bake Theatre, expect to become expert bakers as you learn to make eye-catching cakes with the Great British Bake-Off Stars. Get the best baking tips and easy, tasty recipes. 
Why not check out new wines and cocktails in the Drinks Theatre or Eat delicious street food from around the globe! Meet artisan producers, get a taste of new flavours, and participate in the chilli eating competition and food challenges if you feel brave! Kids part of the fun at The Kids Cookery Theatre.
Edinburgh 
Friday, Aug 5th 2022 – 12pm-9pm
Saturday, Aug 6th 2022 – 11am – 9pm 
Sunday, Aug 7th 2022 – 11am – 8pm 
Glasgow
Friday, Aug 12th 2022 – 12pm–9pm
Saturday, Aug 13th 2022 – 11am–9pm
Sunday, Aug 14th 2022 – 11am–8pm
Dogs welcome on a short leash – Show guide £4, Goody Bag £5. Carers come for free.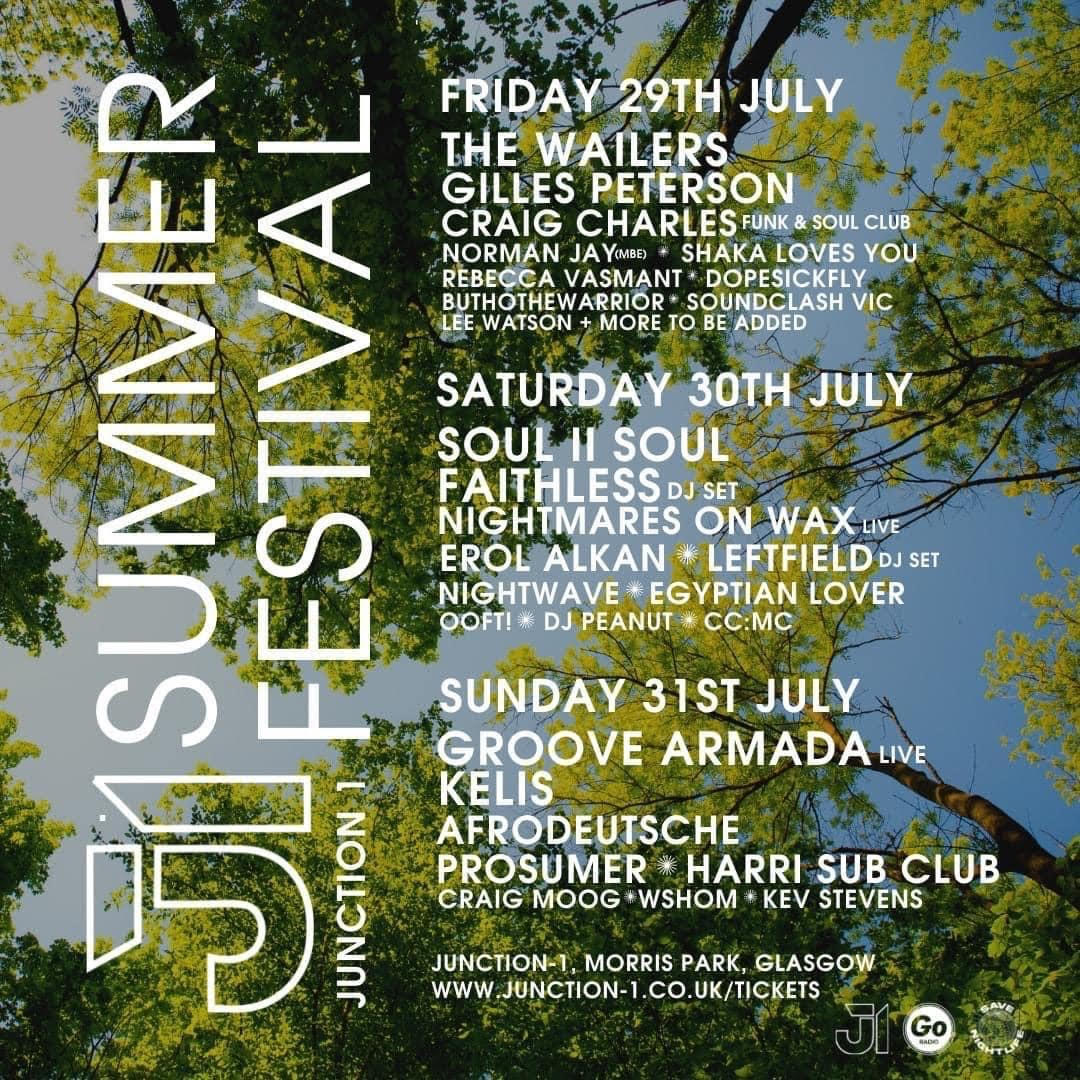 Launching in 2022, Junction 1 is a brand-new open-air entertainment and music space in the heart of Glasgow's East End, one mile from the city centre. With the capability to host 5000 people, it will be the only open space of its kind in the city. Junction 1 is part of a multi-million-pound investment within Morris Park. A 30-acre spot situated in Clyde Gateway, Scotland's largest and most elaborate redevelopment programme to date.
Besides live music from globally renowned acts, Junction 1 will assist a diverse cultural programme of community and regional
events. Que the fun and good times, find more here. 
Stockbridge is the place to be this summer, there is something for everyone, and if you are a foodie, the Neighbourgood Market is for you. The fantastic open-air space brings some of Scotland's best street food and drink together – a foodie paradise.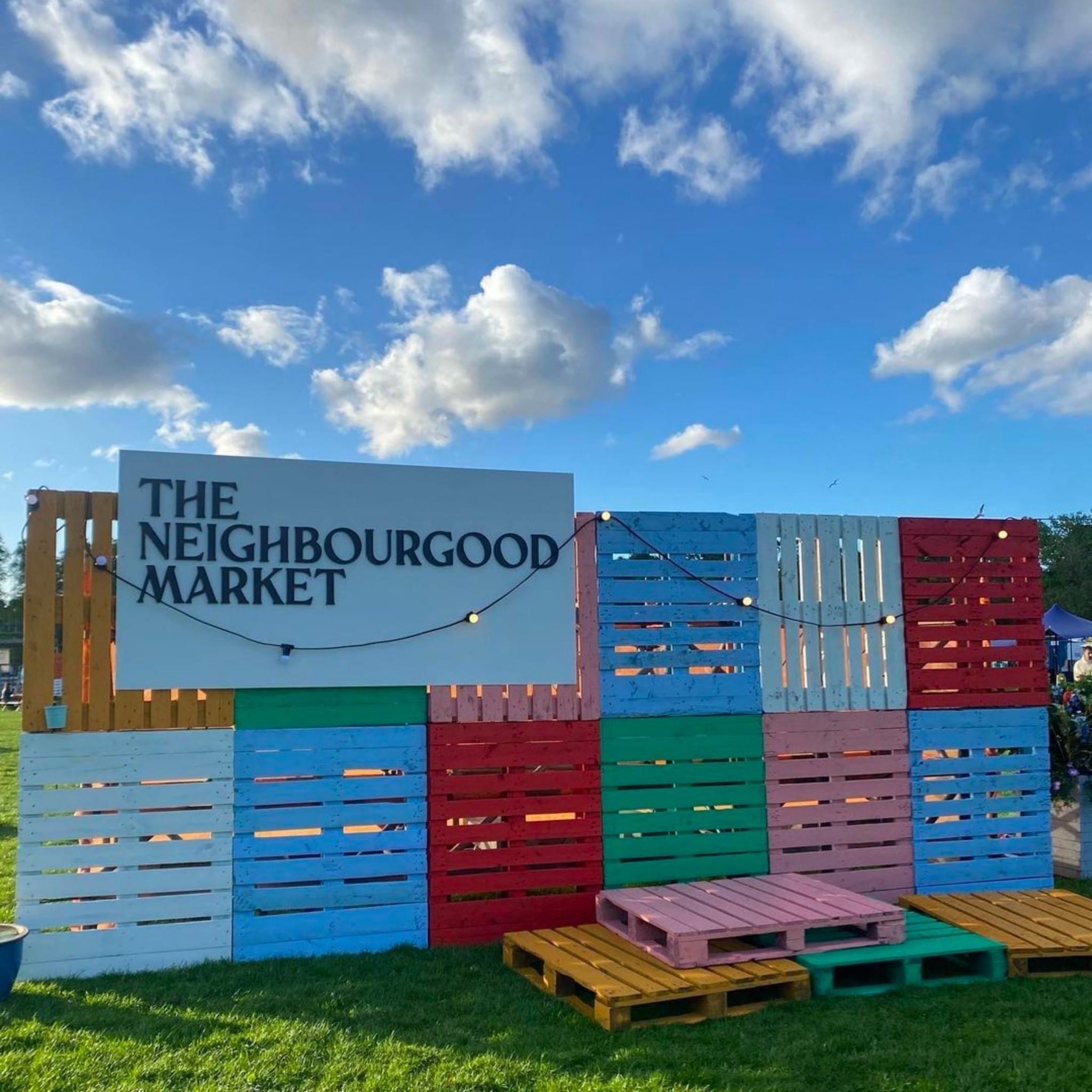 This summer, Coordinators say they have loads of entertainment planned with Over the Bridge Music Festival from Jul 29th – Jul 31st. Headlining acts such as Razorlight, James Arthur, and Twin Atlantic will be performing alongside fantastic food & drink traders. Every Wednesday, Goose's Pub Quizzes take place with great prizes, and local musicians will bring the atmosphere between 3 and 6pm each day. A giant screen will be installed for summer sporting events like Wimbledon. 
Here are some of the excellent traders on at Stockbridge: 
Damo's Coffee – High Quality Coffee Beans from Around the World

Delightfully Delicious – Shakes n waffles

Don Guero – Freshly made Mexican cuisine

 Edinburgh Gin 

Goodbrothers Wine Bar

Innis and Gunn 

Kochchi – Sri Lankan Street Food

Lang's Rum – Big flavour and Tropical Funk

Lemon Squeezy – Fine dining street food

Lost Orchards- P

remium Scottish cider

Lovely Paella – Specialists in Spanish food. 

 Luxford Burgers – Gourmet burgers

 Mimi's Bakehouse – Award Winning family-owned bakery. 

Mint –  Delectable Flatbread wraps

Pizza Geeks-  Neapolitan inspired pizza with a slice of geek.

Prosecco & Pimms Bar – Cocktail Bar with a twist!

Shrimpwreck- ~ Top Notch Seafood

The Fat Flamingo – Lactose & Gluten & American style food 

The Mac Man – Mac and Cheese experts

The Peruvian – The Flavours of Peru
 Entry is free during the week and £3 per person on weekends. Access is free for children at all times.