Her Majesty the Queen is the first monarch to celebrate a Platinum Jubilee and we are all for a long weekend of celebrations!
Brits will be given a two-day holiday from Thursday 2nd June to Sunday 5th June 2022 to commemorate the Queen's 70 years of service.  Events and activities will be held over a special extended bank holiday weekend – Thanks, Lizzie!
An opportunity for communities and people throughout the UK to come together to celebrate the historic milestone and the perfect time to enjoy some street food. 
So, treat yourself like royalty this Jubilee weekend and enjoy the fantastic line-up of events over Scotland this bank holiday. 
For more information click the on names of each event!
Edinburgh
Catch all the celebrations from the heart of the capital. Big screens will be put up in Princess Street Gardens to stream the Her Majesty's Platinum Jubilee over the bank holiday weekend. The Platinum Jubilee Bank Holiday begins at 11.00am on Thursday with Trooping the Colour for the Queen's birthday parade. On Friday, there will be a service of thanksgiving and a Platinum Party at the Palace on Saturday. And lastly, the Platinum Jubilee Pageant on Sunday.
 Enjoy a picnic and watch the celebrations beneath Edinburgh Castle's screens. Entertainment from the Royal Marines and local performers will be provided too! The event is organised by the DCMS, which has launched a children's activity pack to aid their learning about the Queen's reign and will be free of charge.
The Palace of Holyrood House will showcase a display reminiscent of the Queen's previous jubilee celebrations to commemorate this historic Jubilee.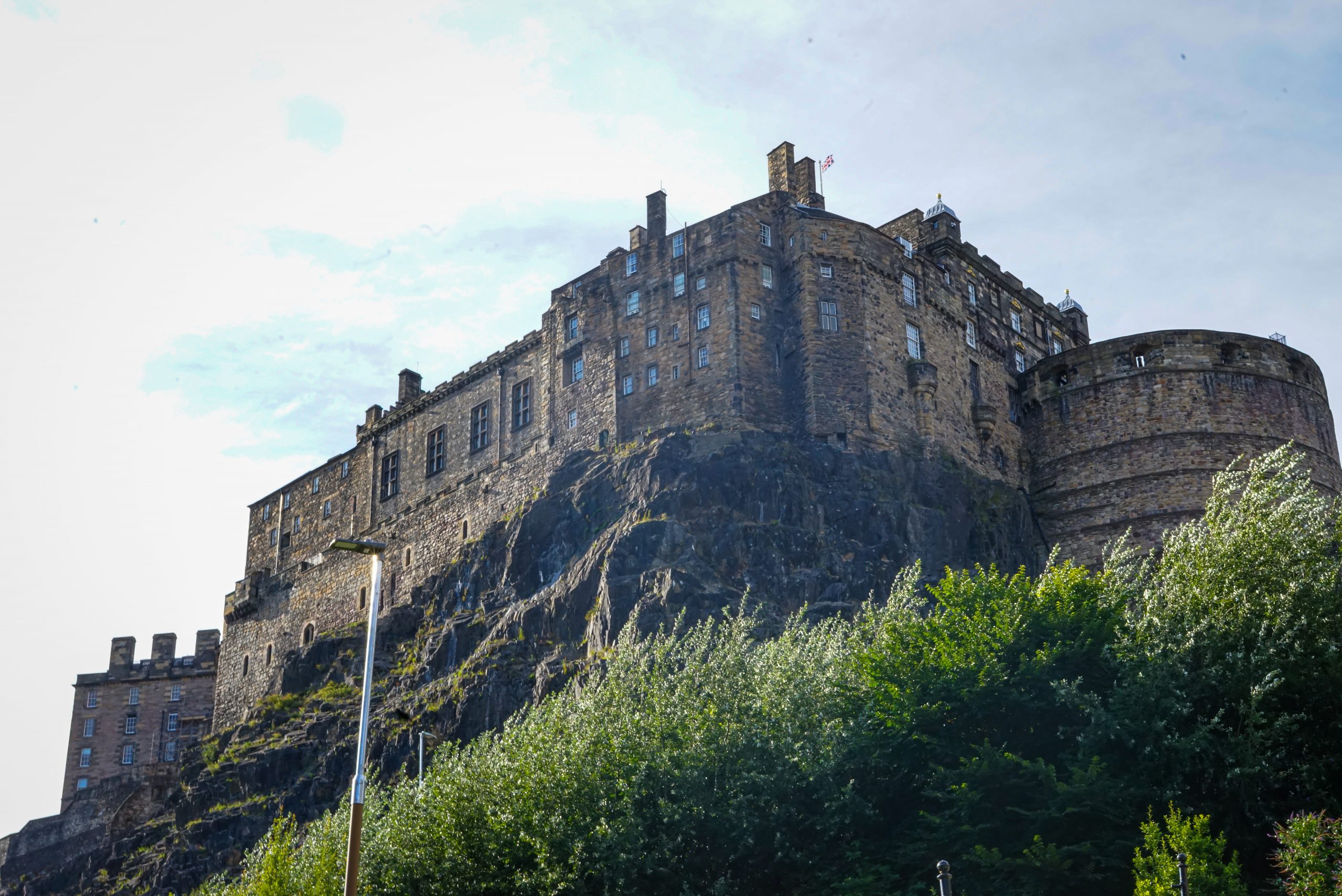 The exhibition will include outfits worn by her majesty at the previous Silver, Golden and Diamond Jubilees. There will be a chance to shop at the collection and explore the iconic range of souvenirs.
Tickets from £10 Under 5's go free.
Doors Open 9.30am – Last Admission 4.30pm 
Get down to the Pitt in Leith for three fantastic days of the best street food and tunes. This award-winning, foodie hangout is the home of some of the best grub, booze and desserts around. Each day a different vibe will be dished up with DJs, live music and acts.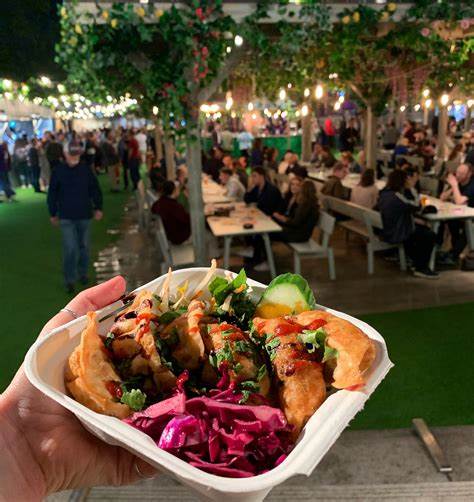 Plenty of space for walks in but groups over 6 are advised to book to avoid disappointment.  
Doors open Fri 18.00pm-10.00pm/ Saturday 12:00pm-10.30pm/ Sunday 12:00pm-18:00pm.
Bairn & Dug Friendly! Entry £3, children go free and welcome until 8.00pm. 
Catch some amazing caterers like Typhoon Ten this weekend! 
We are so excited that the neighbourhood market is back! The first contactless open-air market was created in response to the Covid-19 Pandemic. This market brings a safe, lively atmosphere which supports the preservation of local business and trading, including food, beverage and crafts.
Glasgow
Jubilee Weekend Celebrations @ 63rd + 1st, 16 Bothwell Street Glasgow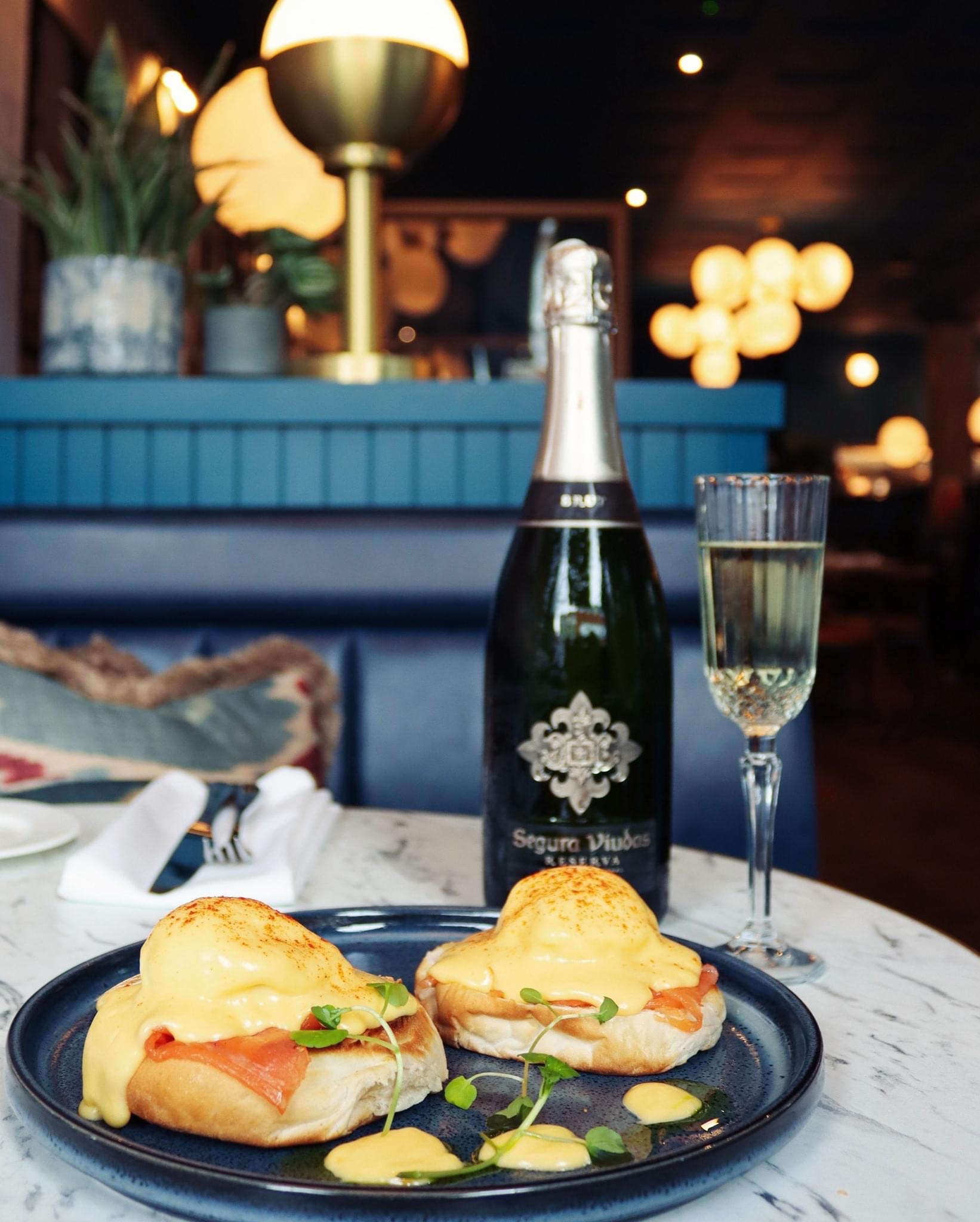 Begin your Jubilee Weekend at 63rd + 1st in Glasgow City Centre. From Thurs 2nd Jun – Sun 5th Jun there will be live music and the amazing a street party atmosphere. The amazing team will serve you up special regal cocktails, their delicious small plates afternoon tea or choose the bottoms up brunch.
If you are looking for a 'Kraken' day with live entertainment, music, dancing and tasty street food and drink, get yourself down to The Rum Festival at the Briggait, Merchant City. 
This travelling festival show flaunting over 100 rums brings the Caribbean sunshine to the UK. Being one of the most distinct and versatile spirits, you can enjoy rum on its own, blended with your favourite mixer or shaken up in a cocktail. This festival will prove rum is the perfect drink for any occasion.
Whether you are an expert or a first-timer – the friendly team (Rumun's) will be there to help you choose. Upon arrival, you will be welcomed and handed your Rum Festival glass and brochure. 
Doors Open: Friday 18:30pm -11:30pm Sat 12.30pm – 17.00pm/ 18:30pm- 11.30pm. Tickets from £11.25
Bringing you all things drag! Revolution Bar is hosting a fun-filled bank holiday weekend. Kicking off with some striking performances, prize bingo, games and more! Don't miss out on this holiday weekend extravaganza. Doors open Thursday 2nd June at  7:00pm til 11:00pm (last entry 7:45pm). Minimum Age: 18
For the whole Weegie experience, put on those dancing shoes and sidestep down to Sloans for an unforgettable night with a Ceilidh band and Highland dancers. Its byg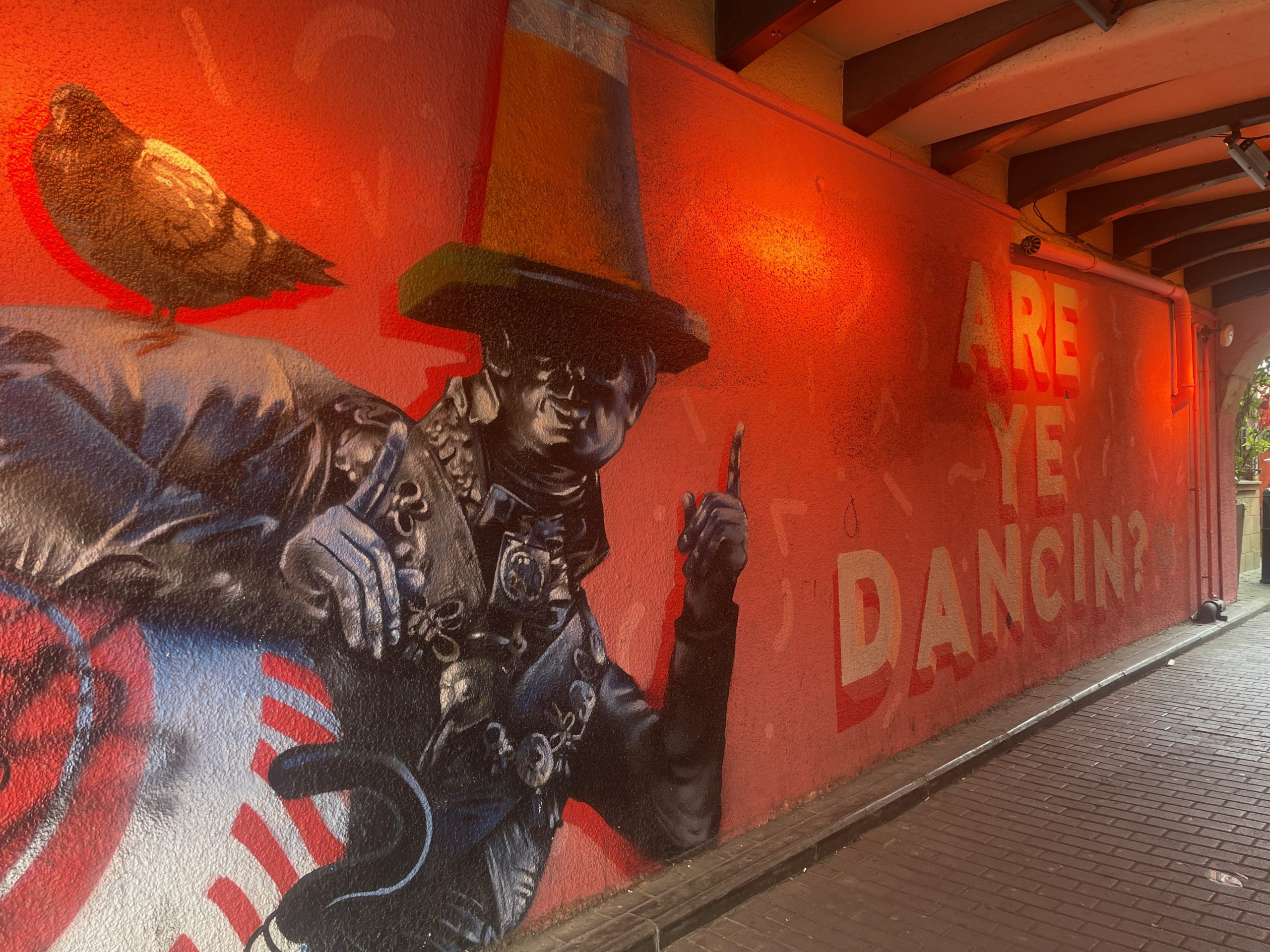 one elegance and famous "Are Ye Dancin" mural make it an instaworthy spot for a cosy date, meeting friends, or relaxing! 
Enjoy your favourite dances & some hot Scottish rolls to set you up for a jigging night. 
Doors Open 8.30pm – 1.00am. Tickets from £12.50. Over 18's only.
This social dining experience pulls Scotland's best food and drinks under one roof! Eat, drink and have fun with your friends, colleagues and loved ones this bank holiday weekend at the Dockyard.
This street food haven located in Glasgow brings together some of the best street food traders Scotland offers. Entry tickets cost £5 and work like a deposit. You will be greeted with a cocktail, beer, or glass of prosecco when you arrive. Under 16's go free – just let the team at the Dockyard know how many wee ones you're bringing!
Doors Open – Friday 5.00pm-11.00pm/ Saturday 12.00pm-11.00pm / Sunday 12.00pm-8.00pm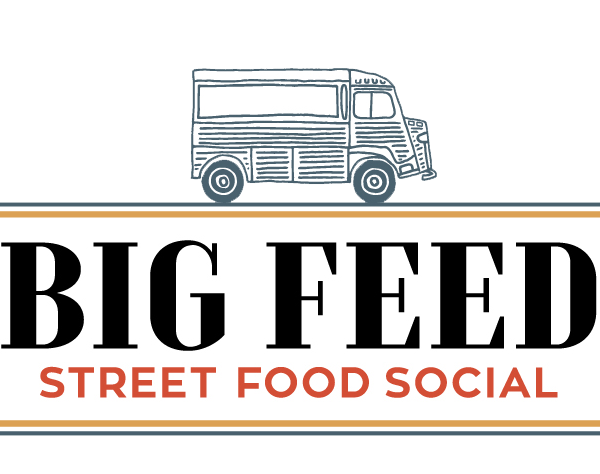 Some of Scotland's best street food like Pizza B.Goode, Yalla Lebanese Cuisine and Smokey Trotters will be there! 
This family and dug friendly street food collective in Glasgow is a proud winner of the 'Best Street Food' at both the Glasgow Live and the Scotsman Awards – and for a good reason! Big Feed brings together delectable street food, drink and live music alongside face-painting, retro arcade games and a beer garden.
Tuck into some of the big-name food traders at Scotland's biggest indoor, fully licensed street market!
Doors Open Sat 12.00pm-10.00pm  Entry costs £2, under 10's and NHS staff go free.
Our wonderful suppliers Free The Chilli will be there plus many more delicious street food trucks!
Perth 
In Perth city, the Jubilee festivities are in full swing, from Thursday 2nd June – to Sunday 5th. There will be a city-wide party, free for all to attend.
This celebratory show begins by marking the Queen's 70 years of reign. With music from throughout the ages, dancers, singers and much more. Open to the public, but free tickers are selling out fast!
Doors Open 7pm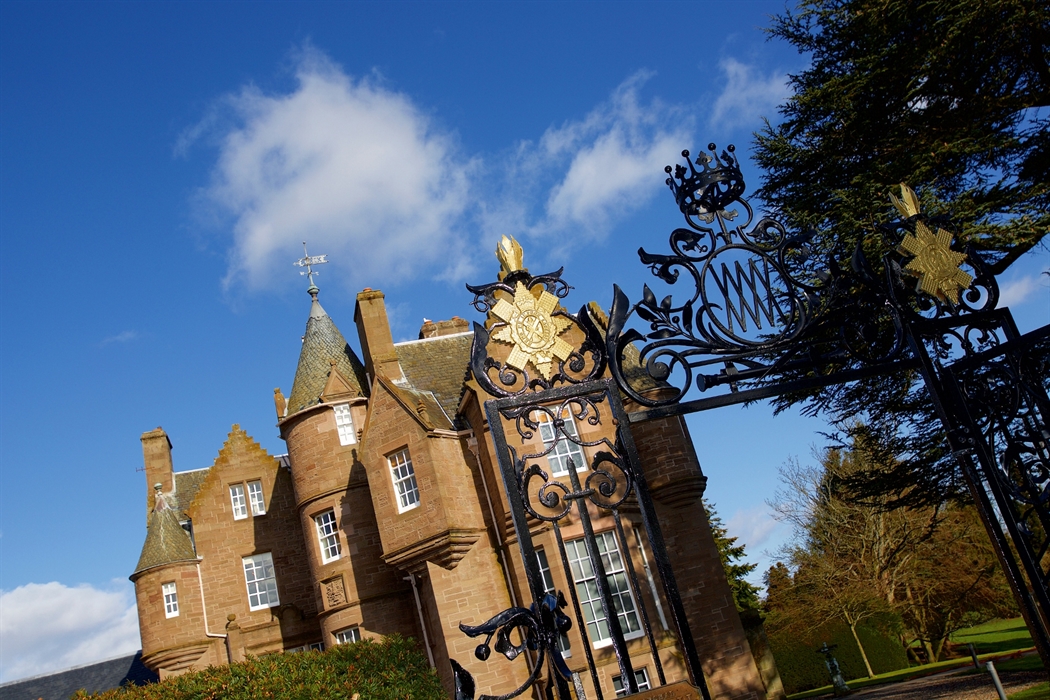 Blackwatch castle and museum invite you to attend a traditional Jubilee Street Party. Bring your family, friends and children to enjoy a delicious spread of pastries, sandwiches and bakes.
There will be live music, traditional games on the castle grounds, family crafts, and an opportunity to explore the Museum galleries with Jubilee trails. Children can meet military mascot pony Corporal Cruachan IV and play and imagine with dressing up stations.
 Channel your inner Mary Berry and enter the cake decorating competition. Bring your decorated cake along by 1pm on the day to enter.
 Doors Open 11.00am – 5.00pm. Tickets from £10 and includes street party food, drink and access to activities and museums all day!
Immerser yourself in world music, dance and culture at the first Perthshire Mela. The celebrations will commence with a vibrant parade down Tay Street and conclude with music, dancers and street food from around the world on the North Inch.  Don't forget to take your deck chair or blanket as you take a seat at the Big Lunch community picnic.
Doors Open 12.00pm Tay Street – 5.00pm North Inch
Aberdeen 
Celebrate Her Majesty's Platinum Jubilee and longstanding fellowship with Scotland at the Balmoral Exhibition. This jaw-dropping display that opened last month showcases a striking sculpture highlighting the current issues in the salmon fishery. An important cause to Her Majesty and the Balmoral Estate, which the River Dee runs through.
To honour her 70 years of rule, the exhibition 'Life at Balmoral' will be the first contemporary art exhibition at one of the Queen's properties. See cars, toys and clothing used by the Royals.
Tickets provide access to the grounds, gardens and exhibitions. Adults can also enjoy an audio tour, and children can participate in the Corgi Challenge, which follows the same route!
Admission tickets for adults are £15. Children ages (5-16) £6. Under 5's go free. The castle is also running an Afternoon Tea over the Jubilee Weekend and is selling out fast!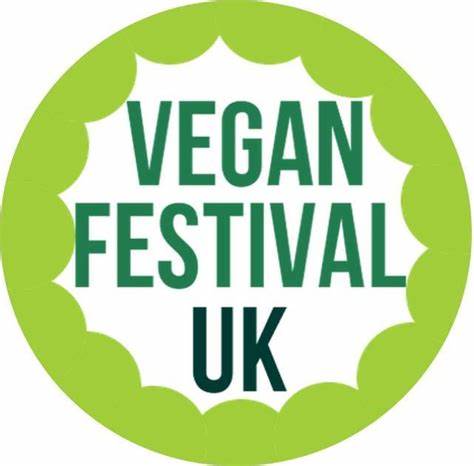 This multi-award-winning vegan festival, VFUK, celebrates all things vegan and vegetarian. Featuring a fantastic selection of cruelty-free food, drink and clothes. If you are looking to take the next step into veganism or looking for a lifestyle that promotes health and sustainability – pop along! There will be stalls, exciting speakers, film screenings and loads more.
Doors Open 10.30am-4.00pm. Tickets £2 in advance or £3 at the door for Adults. Child tickets £1.
The North-East's largest food and drink festival! Get yourself down to P&J live for a fun day full of tasty street food trucks, cooking demonstrations, masterclasses and drink tasting. Local producers will be selling some of the freshest Scottish produce. You may get the cG&M Whyte Event Catering, Seafood Bothy and loads of fantastic street food and food exhibitions, will be there on the day to keep your bellies happy and full! There will be a chance to meet with celebrity Chefs and TV personalities like James Martin.
G&M Whyte Event Catering, Seafood Bothy and loads of fantastic street food and food exhibitions, will be there on the day to keep your bellies happy and full!
Doors Open –  9 am – 6pm. Tickets from £10 + booking fees.
Argyll & Bute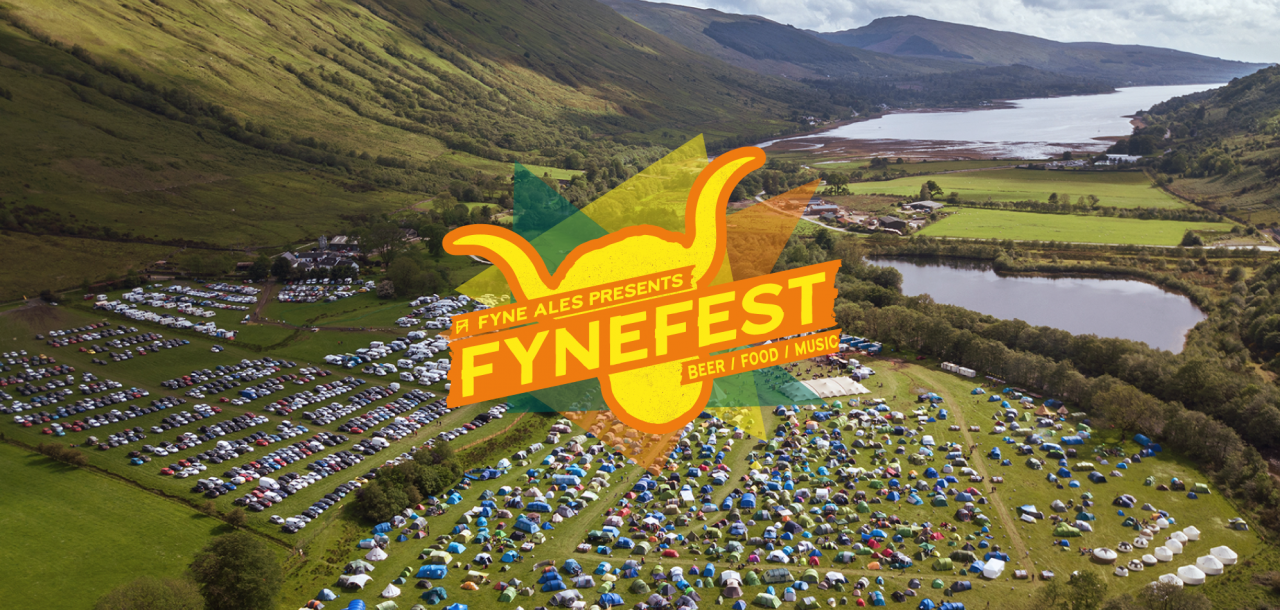 An award-winning three-day celebration of food, beer and music. This family-friendly festival occurs in Cairndow Argyll at the Gyne Ales Brewery Estate. Fynefest brings the best beers from some of the finest brewers from the UK and internationally. Across keg and cask – there is a beer for everyone at Fynefest.
Doors Open  Fri 3rd 10.00 – Sun 5th 11.59pm  Tickets from £25, Children under 12 go free!
Dumfries & Galloway 
This belter of a beer festival is at Park Farm, Dumfries, on 4th June. In a beautiful, quirky space featuring over 20 ale and cider breweries with lots of family fun and music. All money raised will help raise funds for Dumfries Rugby Club and its community goals. Doors Open 12pm – 6pm. Tickers from £12. Remember to bring your ID if you are under 25. 
However, you plan to celebrate the Platinum Jubilee Weekend; the team at AndMunch hopes you have a fun-filled, relaxing weekend with lots of delicious food!
If you have any street food catering enquiries for your upcoming event, drop us a message today.