So your event is ending; all the organisation and arrangement efforts have proved worth it, but how will you close the event in a blaze of glory? It's simple, a dessert truck.
 Hiring a Dessert Truck or pop-up Dessert Table is a creative way of adding an element of excitement to your special day. A dessert truck can go a long way as a surprise during the day.
There are heaps of delicious options out there! From waffles, funnel cake or doughnuts and ice cream, these tasty desserts will go down a treat.
Here are some reasons to have a dessert truck at your next event!
1. Unique Choices
At AndMunch, we proudly work with Scotland's best food catering and venue spaces to provide a bespoke, personalised service for your events. From festivals, private parties, and weddings to corporate events, we specialise in catering for events of all styles, from big to small.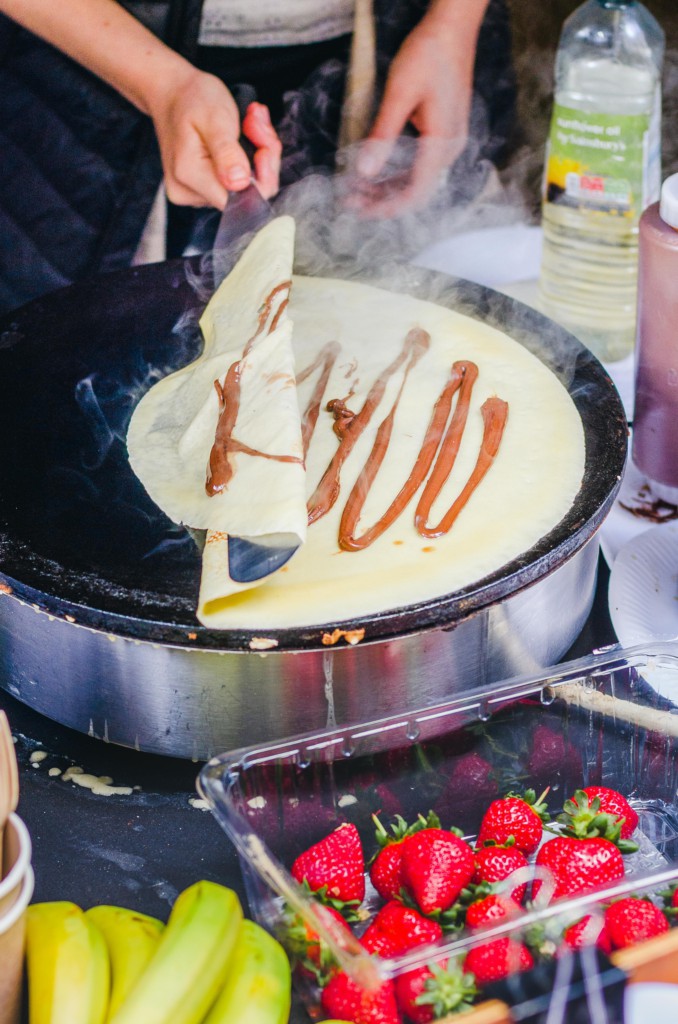 We have an array of cuisines and service styles available. From Texas BBQ to Malaysian Curries, gourmet Burgers and Woodfired Pizza – there is something for everyone to enjoy regardless of dietary requirements! And it doesn't end at savoury, we also offer a wide range of delicious dessert catering.
The choice is endless! Cakes, Cheesecakes, Crepes, Waffles, Crème Brulee, Ice Cream…you name it, we've got it.
By providing a variety of affordable sweet treats, you can choose a delicious dessert that your guests will love!
The Crema Caravan is the UK's first Crème Brûlée van. Since 2014 they've been bringing 'Burnt to Order' Crème Brûlées to the streets in their lovingly converted vintage Renaults, Florence and Percy

This British Street Food' Best Dessert' award winner serves up an authentic craft product; they take great pride and care in baking every Crème Brûlée using the freshest cream, free-range eggs and the finest quality vanilla beans.
Creator of beautifully handcrafted dessert tables and gorgeous buttercream wedding cakes for your Big Day (including dairy-free and vegan options!). The team are also happy to cater for at-home celebrations. Wedding Cakes are mainly iced with a beautiful buttercream and white chocolate ganache that can be smoothed or textured and decorated with natural flowers. Each one is entirely handcrafted and tastes just as good as it looks!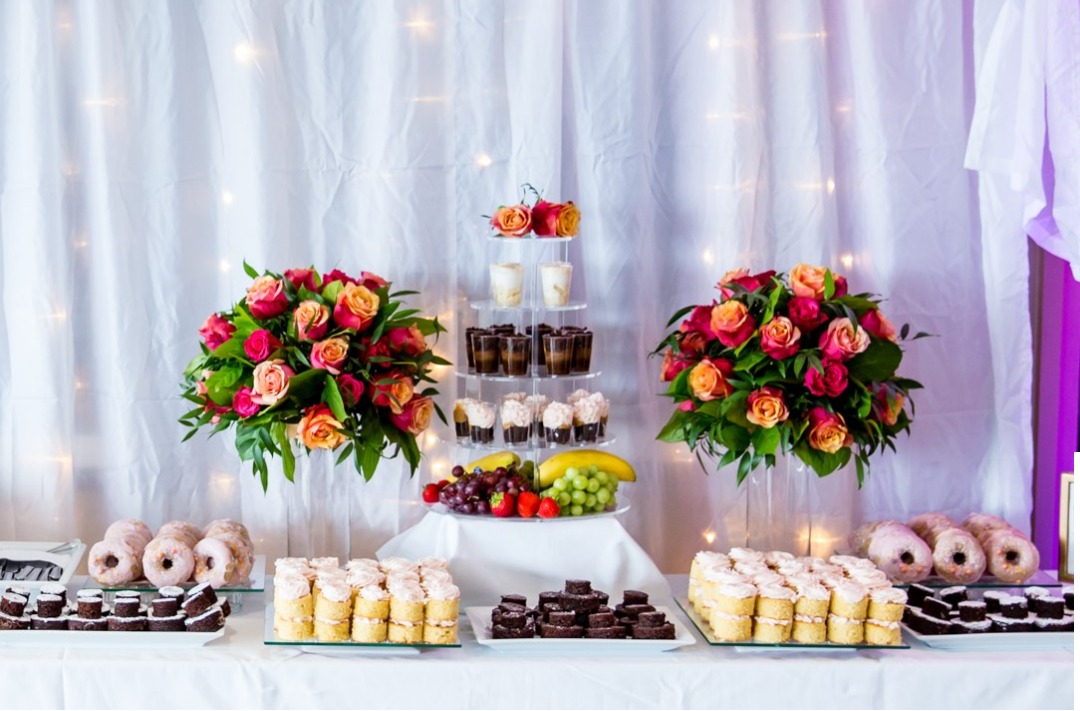 Dessert tables are designed to create a lovely talking point at your wedding and a real moment for memories and photos of your event. The team ensures every detail on the table looks beautiful and delicious, so everyone can hardly wait to eat.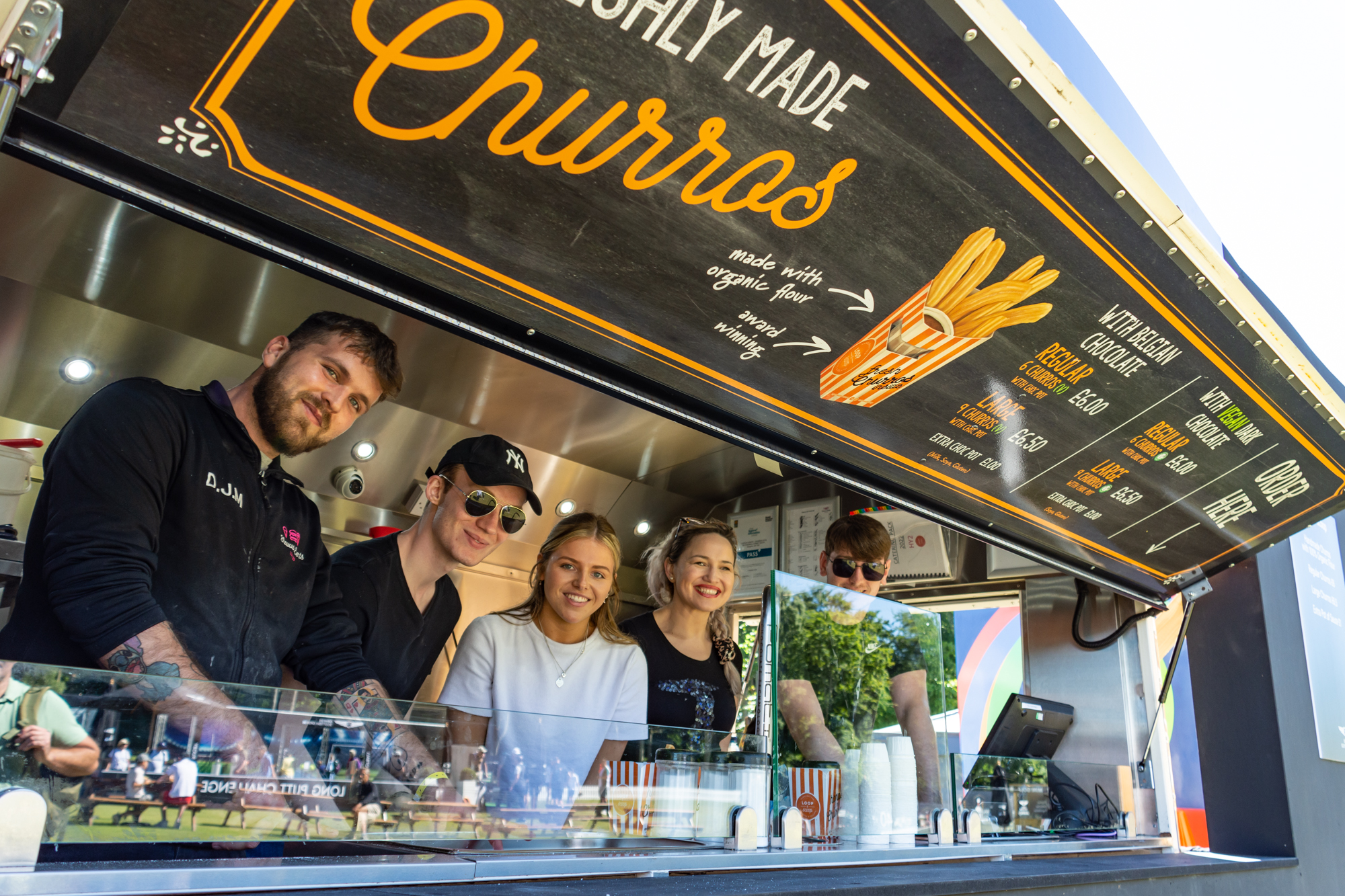 Loop & Scoop are the UK's first Ice Cream & Churro Bar.
The team's love of ice cream, great coffee and desire to create something a little different for Glasgow inspired them to develop the concept of Loop & Scoop. The unique menu includes a range of handmade ice cream and churros produced onsite using the highest quality ingredients.
Their signature dish is made using their glazed loop & award-winning handcrafted gelato. Choose from an array of delicious flavours like Biscoff, Choco-Nut, Kinder Bueno, Peanut butter and many more!
Try them out at their Glasgow or Bearsden store!
2. Prolong the Party… Because Who Wants a Good Night to End? 
We've discovered that serving sweet treats is a great way to extend the food offering and prolong the celebrations. Keep the party going into the early hours with a necessary sugar rush from one of our fantastic dessert caterers!
The best feature of dessert trucks is how flexible they can be! Our caterers will arrive and serve at what time you would like.
If you would like to provide guests with a delicious dessert after the main meal earlier in the day or arrive in style in the evening – the fun, enjoyable surprise snack to keep the party going. Our caterers can be flexible to suit your event.
3. Add some exclusiveness to your event

One reason for hiring a dessert food truck is that it is enjoyable and unforgettable. No one will forget the terrific waffles and delicious ice-cream rolls from a beautifully designed food truck at your memorable event!
For birthday parties, weddings or anniversaries, desserts are traditionally served. But do all hosts organise their own fleet of quirky dessert trucks to swerve up in style with a selection of heavenly sweet treats? Certainly not! Dessert trucks add their unique twist – the perfect reason to do it!
 4. An Insta-Worthy Photo Opportunity!
An array of beautiful desserts can be an excellent add-on for your next event. Dessert truck are entertaining & eye-catching and that means a fun photo opportunity!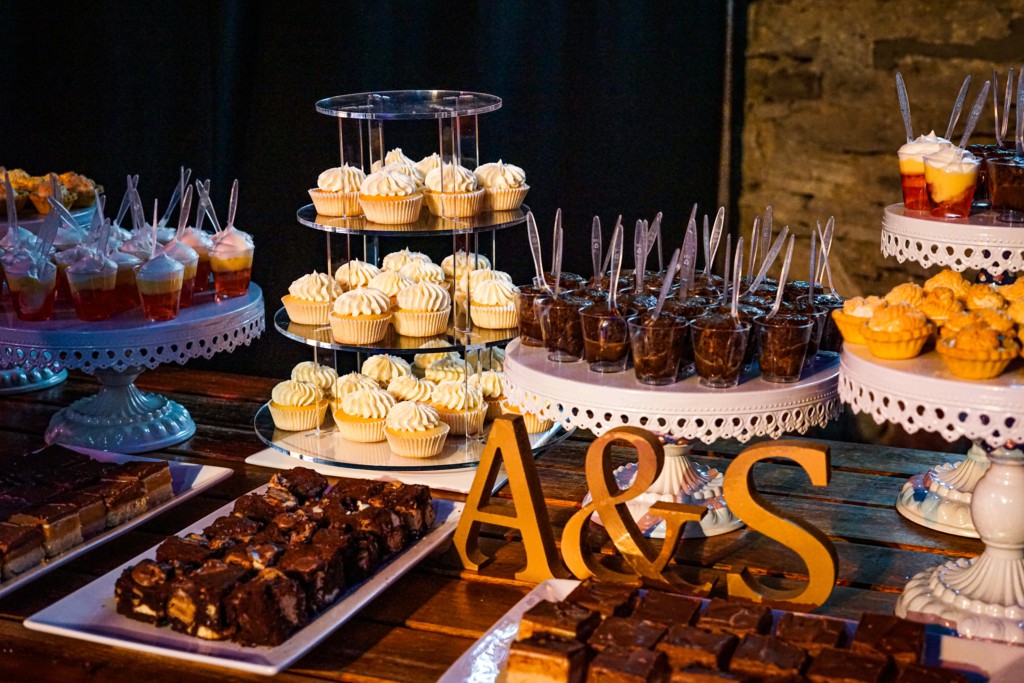 After the photographer has completed the rounds of snapping all the guests, take more casual photos showing a little more fun and individuality.
Whether it is the bride and groom smiling behind some delicious dessert table filled with cheesecakes, chocolate mousses and your favourite cakes or your colleagues enjoying a delightful crepe, this is the perfect time for some fun pics.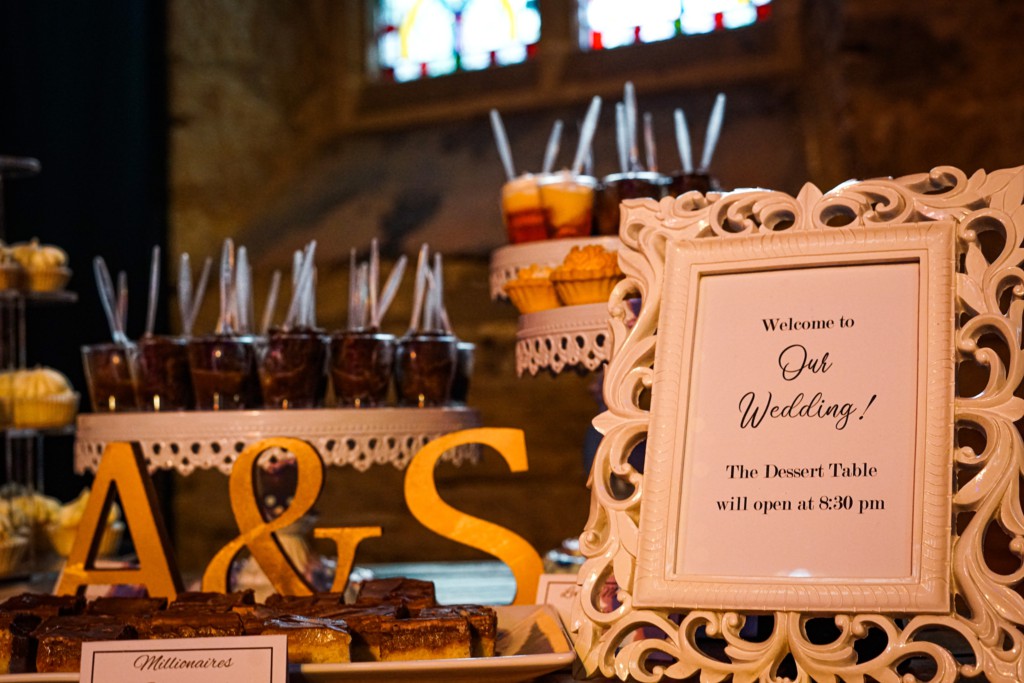 The novelty of having your own Crème Brulee truck and the quirky styles of our dessert truck suppliers create the perfect backdrop for an insta-worthy event. After a busy day of dancing, celebrating and conversation, a dessert van is a unique, tasty and exciting way to add some fun to your event.
Are you thinking about what to have for your event dessert but don't know where to start?
Satisfy your sweet-tooth & book with AndMunch. We will make sure your wedding, corporate event or party is a sweet, sweet success.
Start planning your dessert truck for your next catering event here.